Our AirAsia Flight No. AK 489 leaving Macao was in the evening, so we had the whole day to explore the tourists attraction and shop for souvenirs around there. Our walking tour started at Largo de Senado, the most beautiful square in Macao.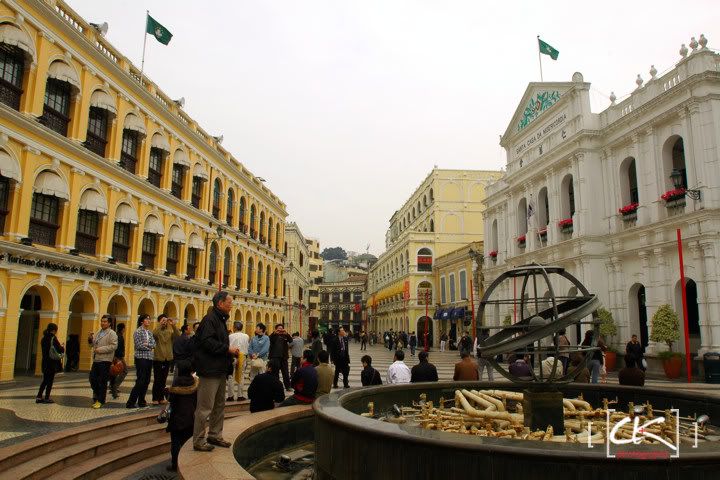 The floor is covered with two-tone cobble stones to form a wavy pattern.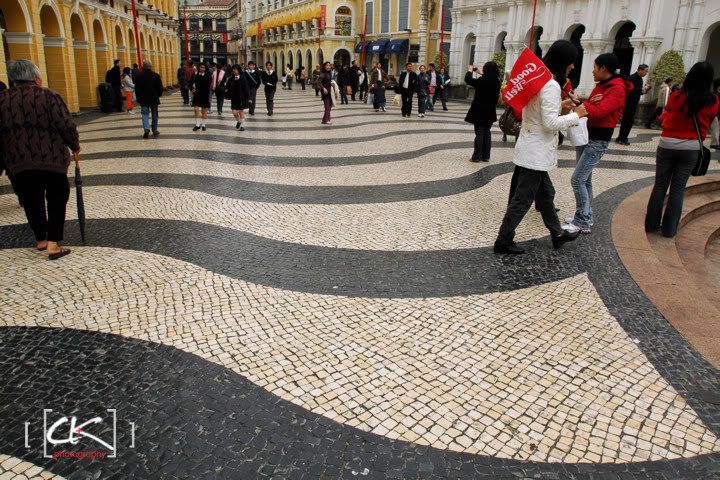 There are many historical buildings at this square, dating back to the Portuguese Colonisation.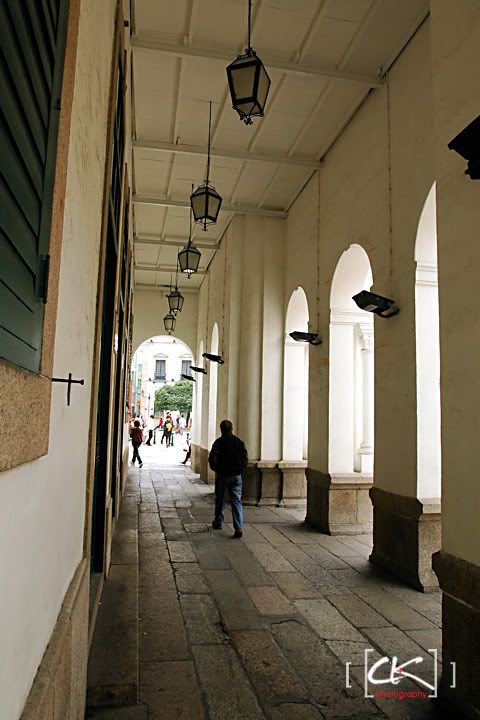 Although Starbucks is an American culture, it is turned Portuguese in Macao.
There is never lacking of shops along this walking tour from Largo de Senado to the Ruins of St. Paul's.
It was just a short walking tour and the Ruins of St. Paul's was already in sight.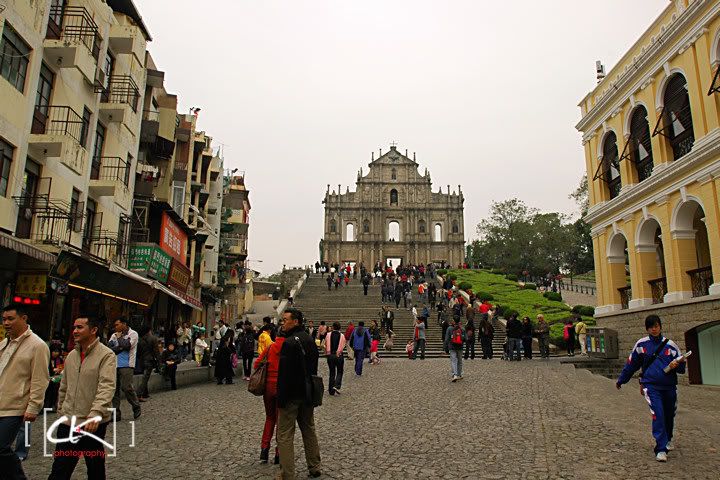 There are many ways of taking good photos of the tourist attraction. It all depends on what position you are comfortable with.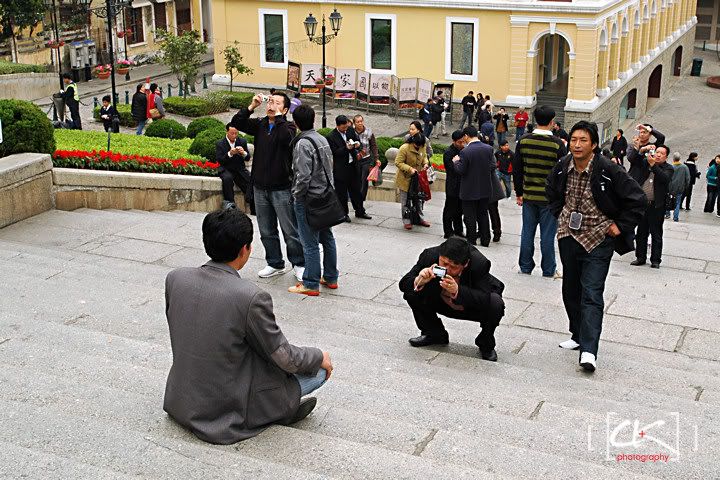 The Ruins of St. Paul's is what was left of the St. Paul's Church after the fire in 1835.
This is the angle where most of the souvenirs on Ruins of St. Paul's are crafted.
On our way back, we stopped by some shops to spend what was left in our wallets before returning home.