From April 25th to 29th, 2008, the Matsumae International Foundation organised a study tour for all the scientists staying in Japan under the Matsumae International Foundation Research Fellowship. On this study tour, we visited Kyoto, Kobe and Hiroshima.

Our first site for this tour was the Todaiji at Nara. Nara is the ancient capital of Japan which is about 45 minutes by the Kintetsu train from Kyoto. When it came to the boarding time, it was easy to get all the scientists together.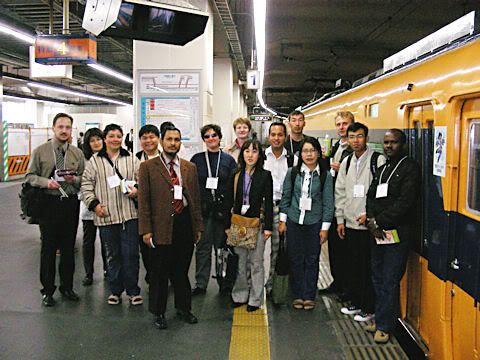 All 13 of us scientists from all over the world, came from 13 different countries. We are from Armenia, Bangladesh, Brazil, Croatia, Ecuador, Kyrgyzstan, Laos, Latvia, Malaysia, Myanmar, Nigeria, Romania and Russia.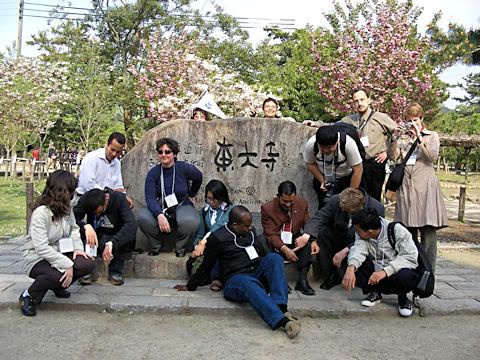 With different culture and living background in all of us, it was quite a task to organise us for a proper group photo at Todaiji.
Sometimes, with one or two missing persons was inevitable. Miss Armenia and Miss Russia (this was how we addressed each other during the tour) were missing in the photo below taken at Ryoanji.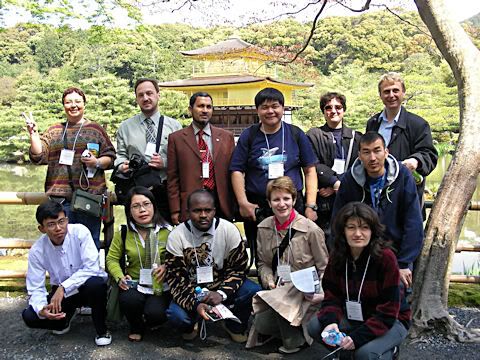 I was caught in action while having the tofu meal for lunch at the foothill of Kiyomizu Dera (Kiyomizu Temple). Miss Brazil and Miss Kimura were sitting with me.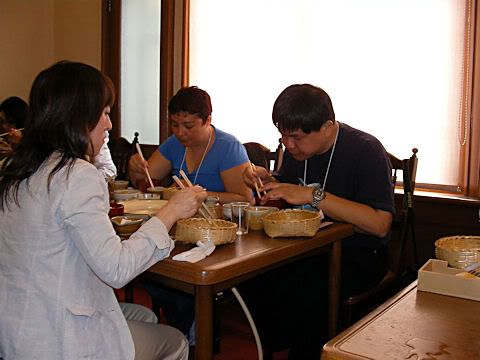 There were 4 missing persons again when we were at Kiyomizu Dera (Kiyomizu Temple).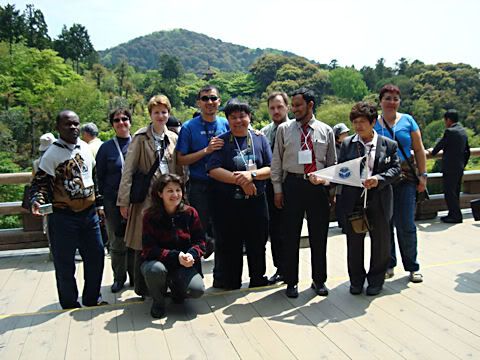 We finally managed to get everybody together at the Peace Memorial Park in Hiroshima. We were there to contribute our orizuru (paper cranes) to wish for world peace. I have to emphasize that we folded all the paper cranes by ourselves.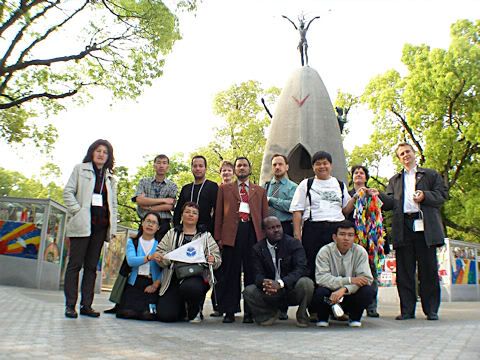 We also managed to get everybody together at Kintaikyo, also in Hiroshima.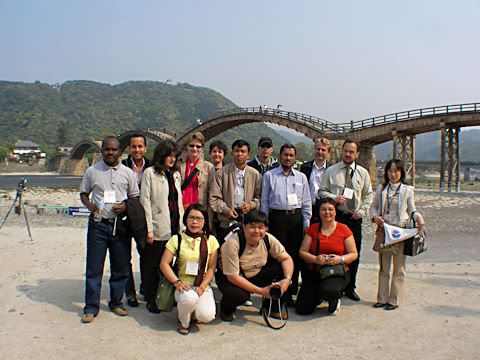 It was really a wonderful trip will all the research fellows from all over the world. We enjoyed the sight-seeing, food and fellowship together. On our last night in Hiroshima, we even hung out at a karaoke till midnight with everybody singing their lungs out!

We still keep in touch with each other by emails, and that reminds me that I have not sent out my photos to some of them. I better get back to it soon.

I'll update the sight-seeing and food that we had during this trip from time to time, so please stay tuned!