As one of the Chinese old sayings says: "You are not a macho man unless you have been to the Great Wall," so I embarked on this quest when I had the chance in Beijing. The journey started off from my friend's apartment where we were chauffeured by a rented car to the region called Mutianyu (慕田峪), 79 km northeast of Beijing.

We arrived at Mutianyu after a one hour and 45 minutes ride. We quickly grabbed the entrance and cable car tickets so that we can be macho sooner. However, the market at the foot of the mountain ridges bearing the Great Wall is equally interesting, so we walked to the cable car station slowly passing by stalls selling all kinds of food stuff and souvenirs.


When we finally arrived at the cable car station, we were told that our tickets aren't for the cable cars, but for the cable way similar to the ski cable. My friend was so worried about riding on the open space cable way but I enjoyed the view with no barrier very much!


Arriving at the top cable way station offered the first view of a macho man. I wonder whether someone a thousand years ago had seen the same view.


And it is still a long way for the quest.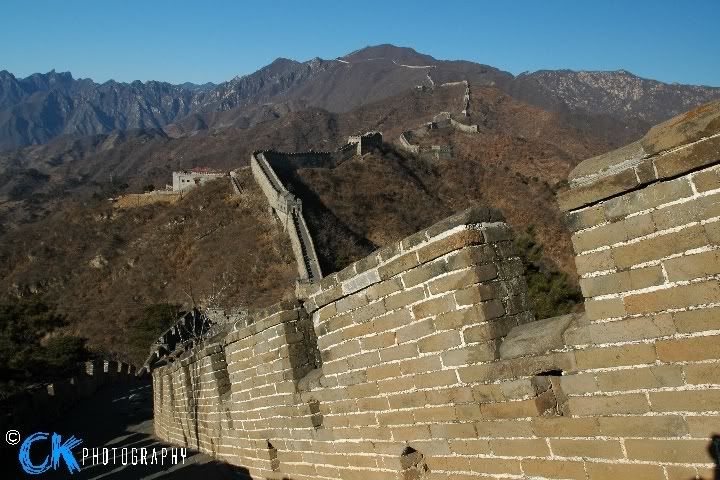 The macho man has almost reached one of the many forts on the Great Wall.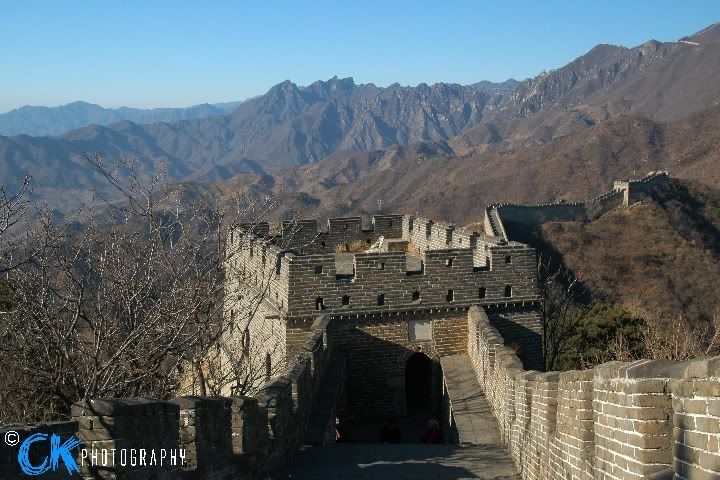 There are so many more steps to climb, even more so, on inclined steps!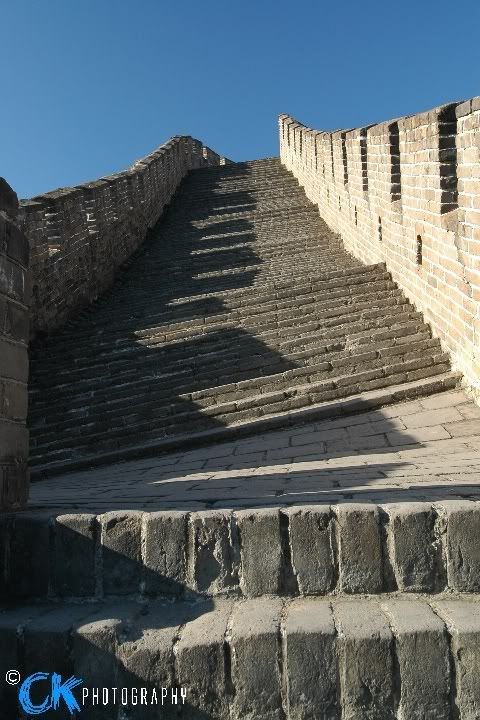 And the quest is never ending. It ain't easy to be a macho man!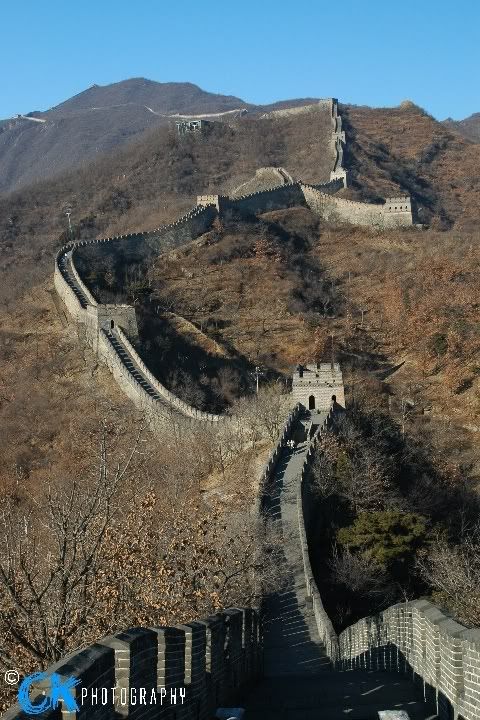 A diversion from the original quest...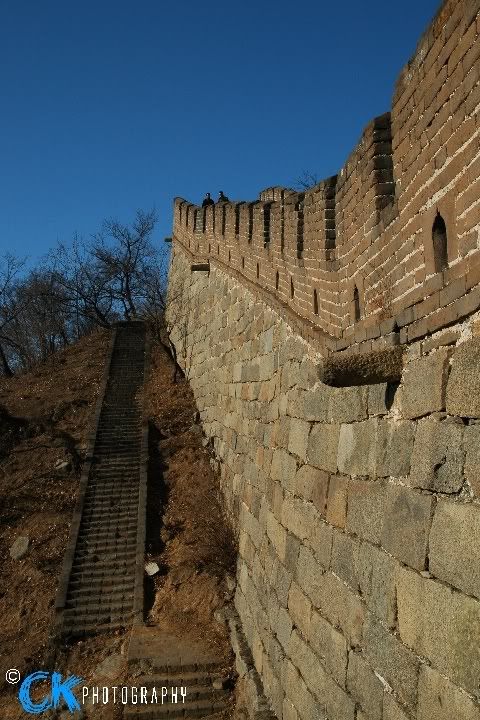 Even a dog wanna be macho!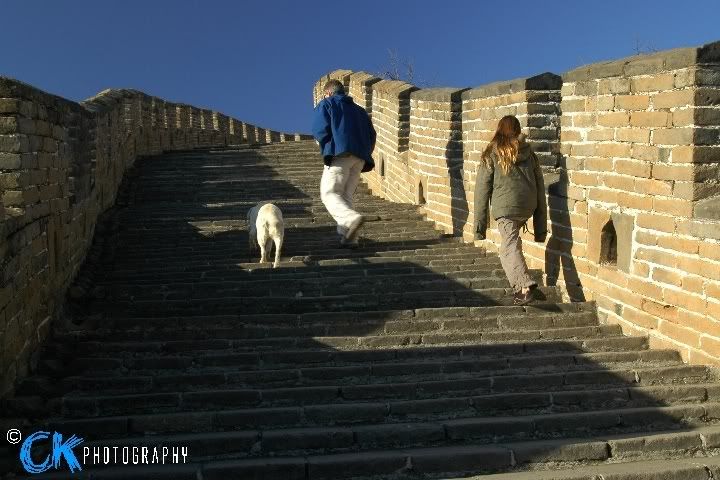 The macho man is yet to reach another fort.


And the macho man has to return to the starting point of the quest to get home...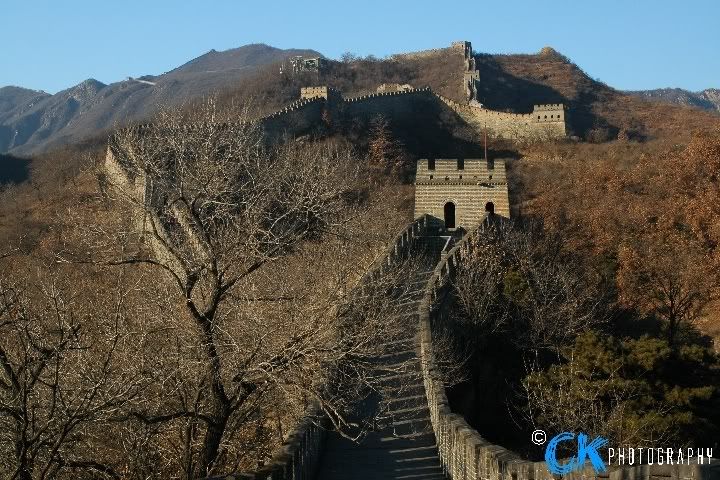 And I waved goodbye to the trees and I'm going home...