Date: 20th December, 2007
Place: Kampung Empesak
Project: Rural Outreach
Activity: Christmas party, health screening and donation of necessities

The health screening was made possible by the Sarawak British Alumni Association with the supply of medicine and a few voluntary medical officers. It was all carried out in one of the houses in Kampung Empesak.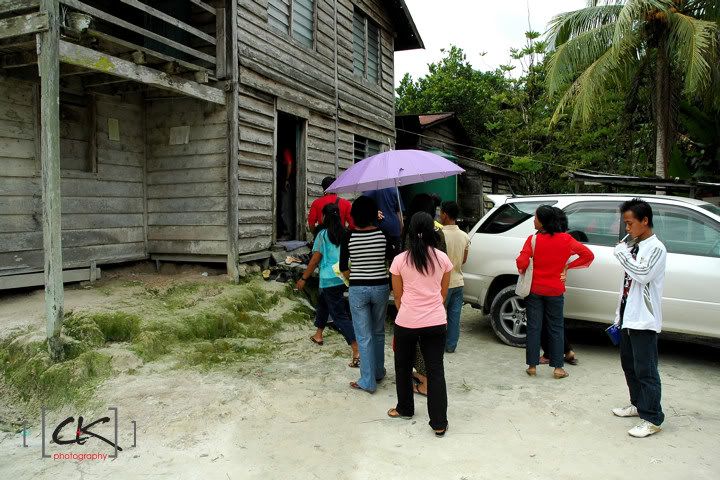 Why are all the people swarming to this house?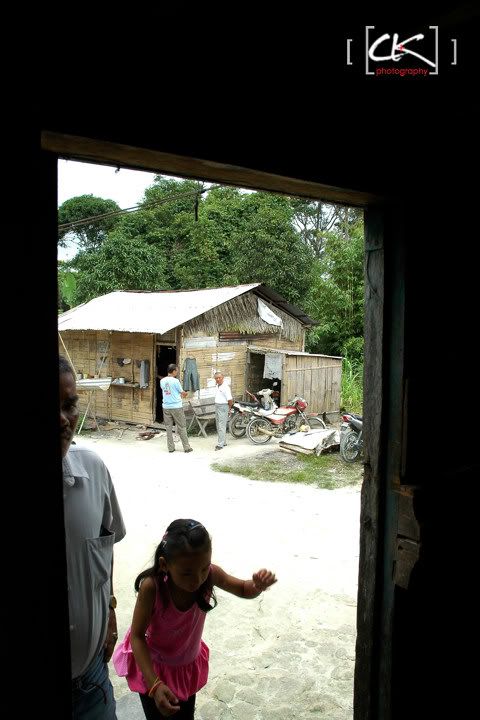 Lets see what's inside.
Hey, do your work!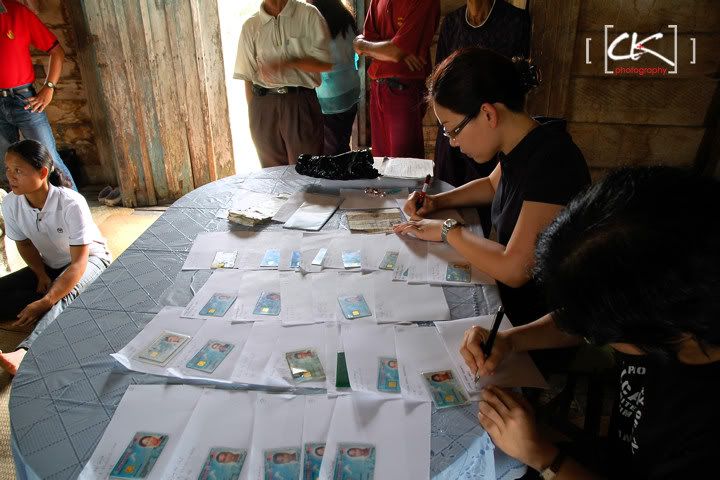 The registration of patients in progress.
The patients are waiting for their turn to have a medical check-up.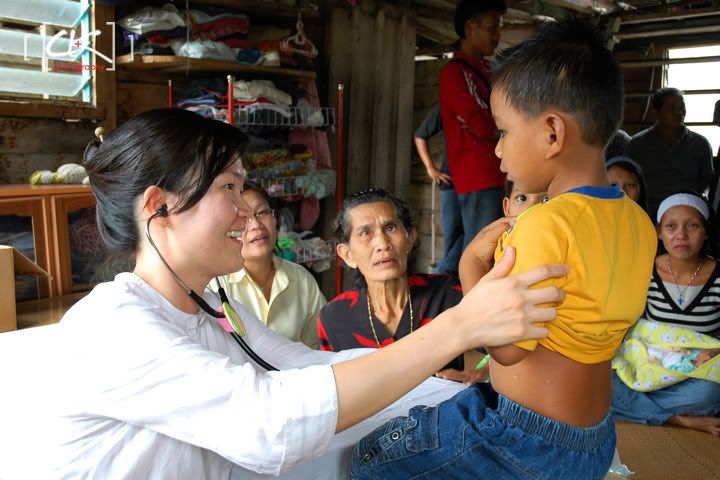 Take a deep breath.
Doctor, am I alright?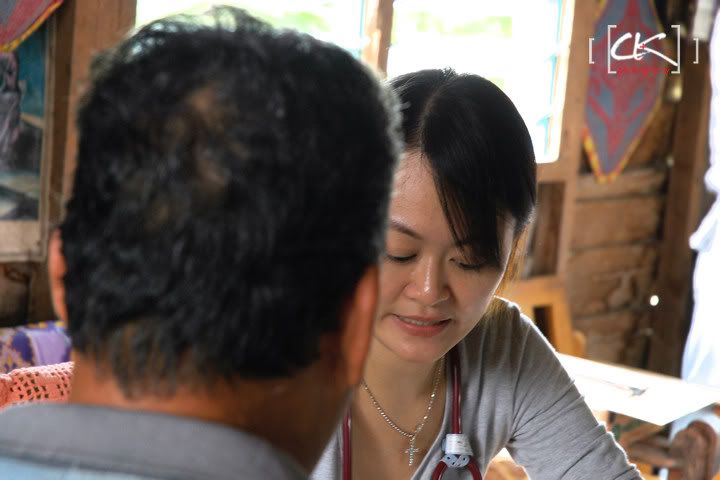 The doctor prescribing medicine to the patient.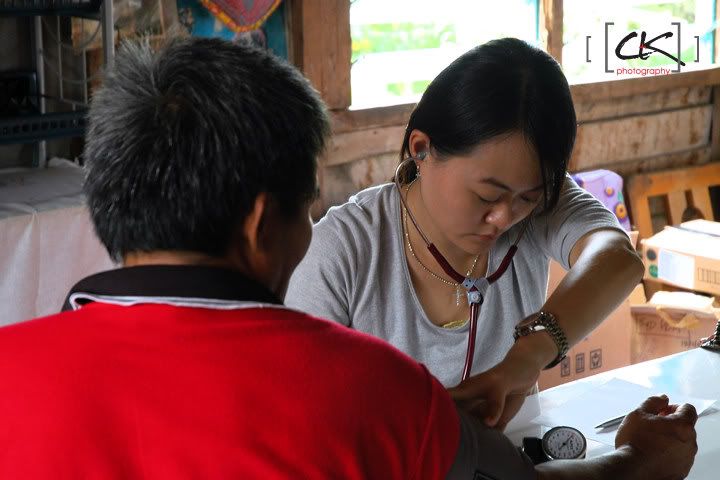 Your blood pressure should be alright.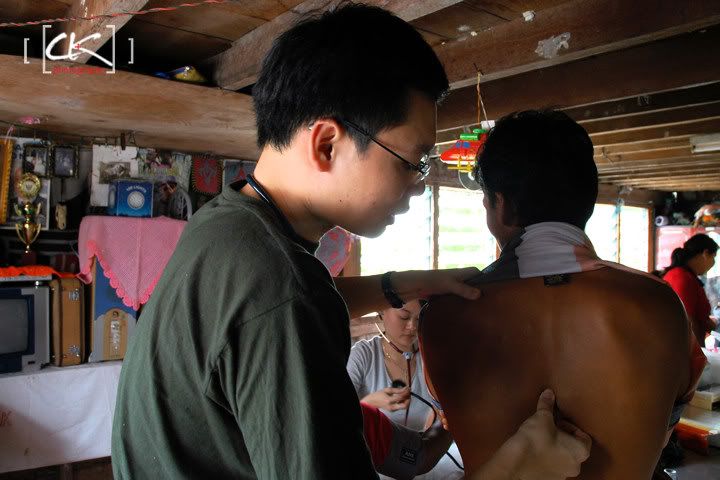 Is it painful over here?
Fill up to this level.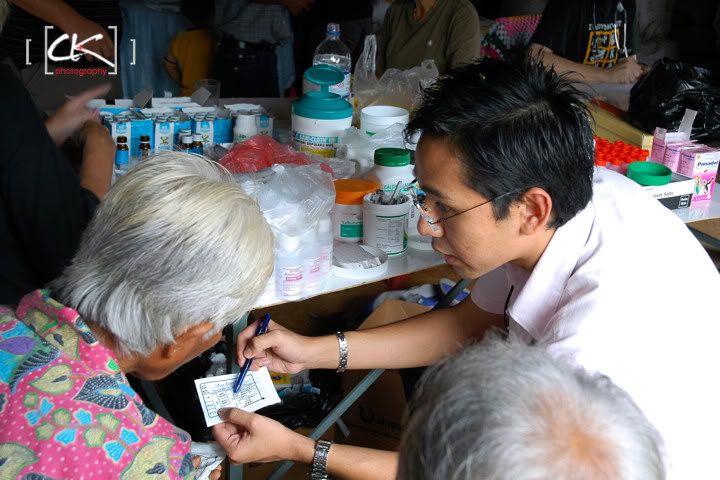 Take two tablets each time, three times a day.