I have just landed in Kuching a couple of hours ago from Macao via AirAsia Flight No. AK 489. It was really a fun trip with loads of food, shopping and sight-seeing. Hong Kong people's attitude has changed dramatically as compared to what I've heard about tourists being scolded in the face for window shopping and not buying anything from the shop. I thought it was due to the government's propaganda, but I was told that it was due to SARS (severe acute respiratory syndrome). Hmmm... interesting. More on that later.

Macao is also a very interesting place especially for its heritage buildings. The old shop houses are very well conserved with cobblestone streets. Walking around the streets at night in Macao is like entering an amusement park.

I gotta go to bed now. More updates on my trip on some other days. :) Thanks for reading this. :)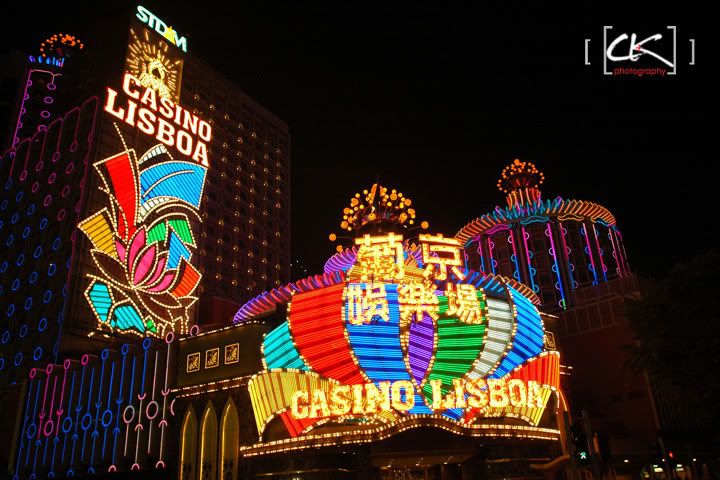 Bling! Bling! Bling! Kiching! Kiching! Kiching!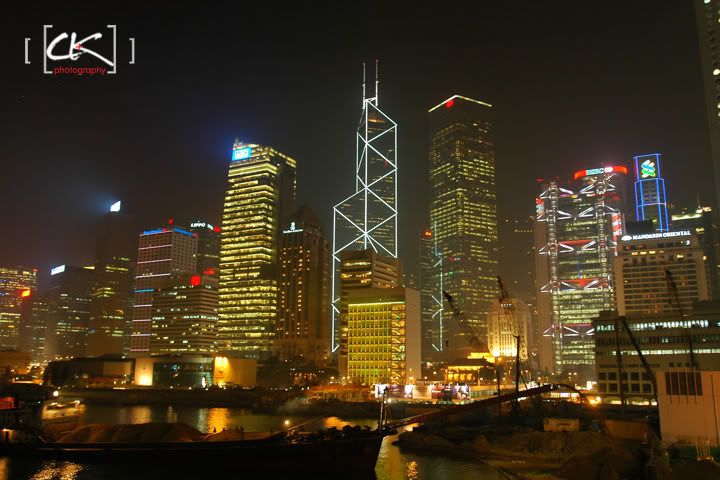 The skyline at night in Hong Kong.