When we were hunting for a place for breakfast in Macao on one day, we smelled something good coming out from a small lane just opposite the Grand Lisboa. So, we ventured in! To our surprise, there was a row of shop houses lined with eateries. We chose the one with the most customers to be on the safe side.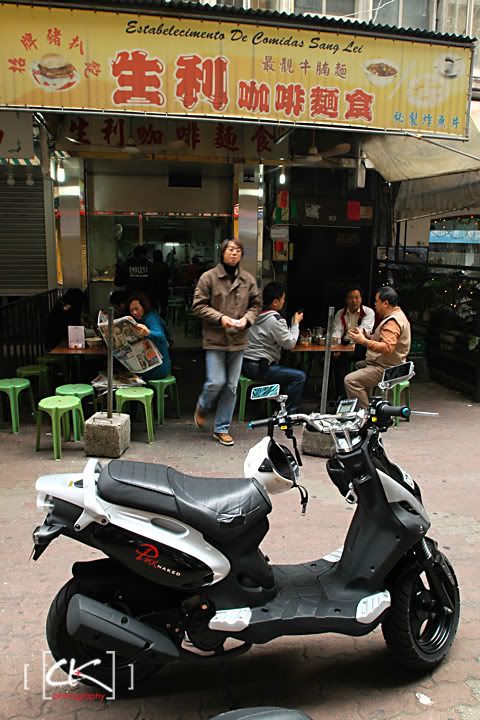 The interior has no decor to talk about. It is just a typical coffee shop where the people congregate.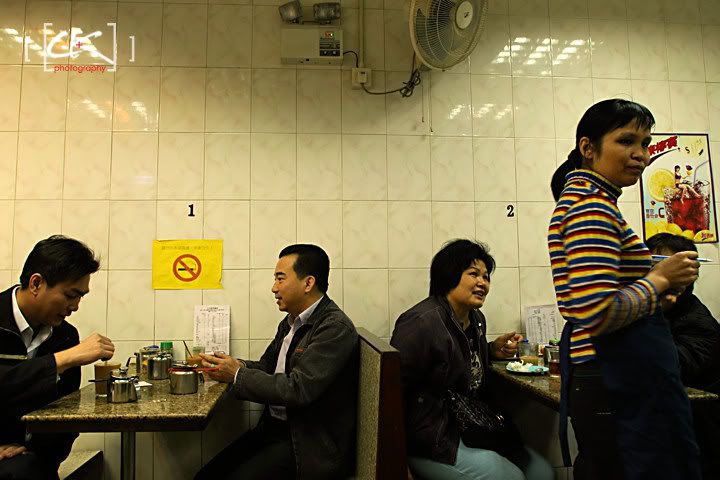 Macao is famous for anything to do with pork chop, so I ordered a bowl of pork-chop noodles (猪扒麵) with the wiggly noodles (公仔麵). This was really a nice bowl of noodles! I'm still craving for it now!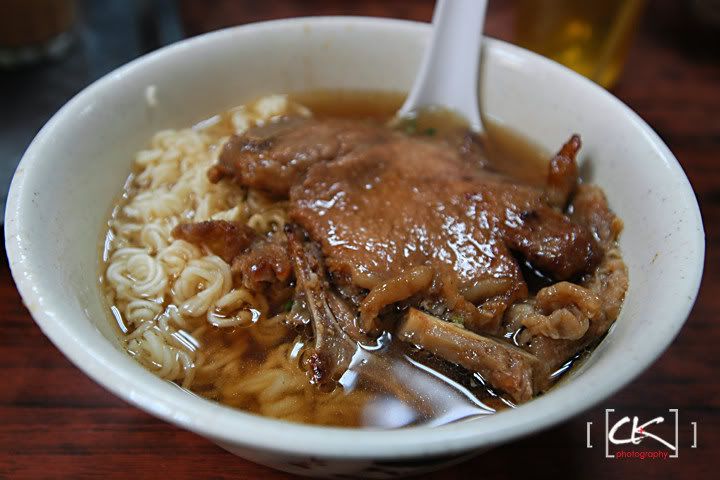 The pork chop in a bun (猪扒包) is also a must have item in Macao, so, even I was already satisfied with the bowl of noodles, I still gobbled up one bun.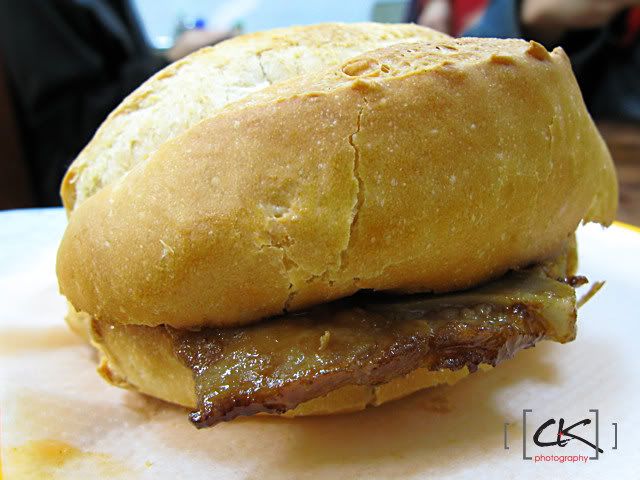 If you see a small lane lined with motorcycles, you are very near to the food already.
Still can't find the place? Look for this place on the map or just ask the local people for direction. If you are somewhere near Grand Lisboa, you are very close to this place already.