My first attempt to shoot the night scene of Vitoria Harbour was interrupted by the haze. I was quite disappointed but determined to go back there and shoot again, and I made it!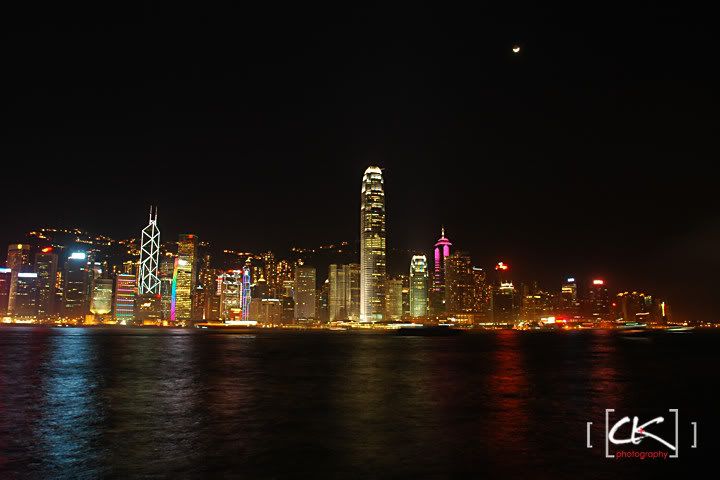 It was a very clear day on our second last night in Hong Kong. I was really excited about it after the unsuccessful first attempt.
I shot the Vitoria Harbour from every possible angle; left, right and centre.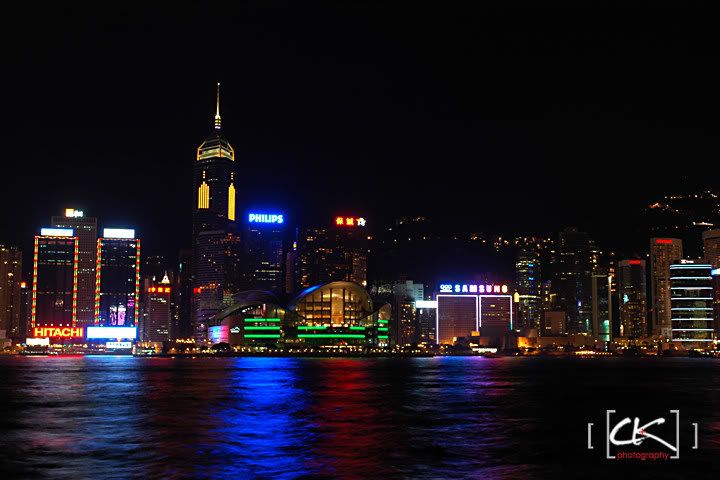 I also zoomed out as much as possible to capture the whole scene.
It was never wide enough! So, I stitched several shots together to create this extra wide panorama. You may click on it to see a bigger image.
I was really happy to have this chance to shoot the Hong Kong night scene with many clear shots. I felt as great as Bruce Lee!