If you think you are qualified to be a gearhead, wait till you get to Akihabara. There' definitely something that you have never seen before. At the rate of the new products are rolling out on the market, it is not a surprise to see a new product each day. Akihabara IS the place if you wanna know what's new in the electronic world.
Every shop that you step in, you'll surely find something that you've always wanted, but maybe there are too many zeros on the price tag.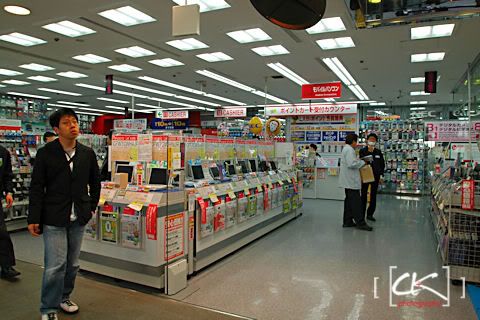 Electronic gears are not only sold in shops, there are also street vendors.
There are also promoters everywhere on the streets. This is not a fish market, OK?! Fish mongers don't wear mini-skirts to work!
If you think that buying ready-made gadgets is not challenging enough for you, you can always turn into the small alleys to find all the parts you need to build your own gadgets.
Hey ladies! These are not jewelry! Don't be too excited when your husband brings some home.
Have you seen people sell computers on the streets? Only in Akihabara!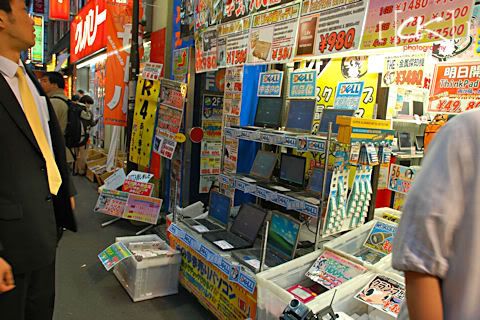 There are just too many shops and stalls to see. I could only explore a small part of Akihabara in one day.