Electronic games have been part of my growing up since secondary school time. I still remember that my first TV game console was the Atari with only 4 colours and chunky graphics. Then I moved on to a 16-colour computer, followed by another one with 256 colours for electronic games. Then came the Sega Mega Drive and the Super Nintendo. Then I stopped on electronic gaming. I only play simple games on my computer nowadays. I've lost touch with the electronic gaming business.

Not until I visited Akihabara, I came to realised that electronic gaming nowadays are light years ahead of where my knowledge was! Those who are playing electronic games should be very familiar with the two giants in this business, Sega and Taito.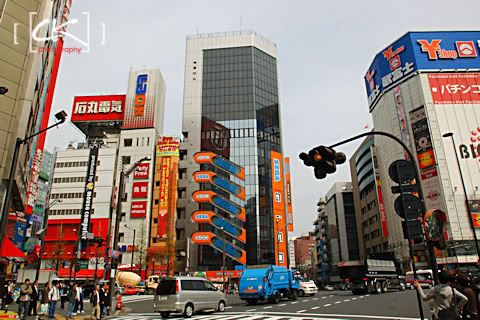 Entering any of these game stations is like entering a new world. Everybody is just so indulged in their own game.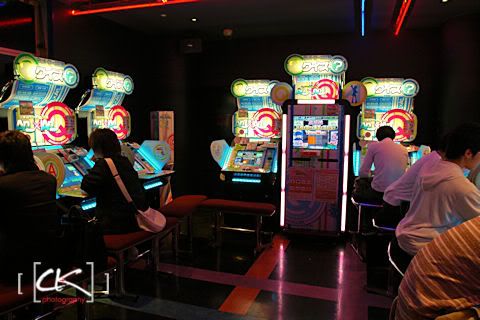 There are even pods that one can enter to join a troop of robots to have a battle with the other troop. The control console is exactly like what you see in the anime series Gundam.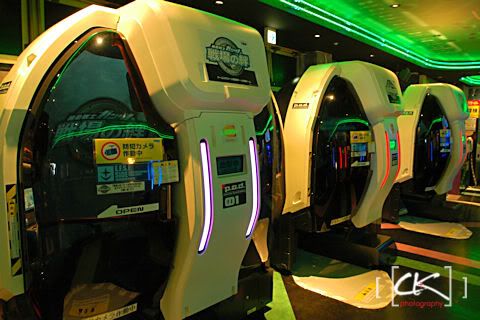 Not knowing how to play any of these games, I could just resort to watch the 'battle' in between troops on a big LCD screen.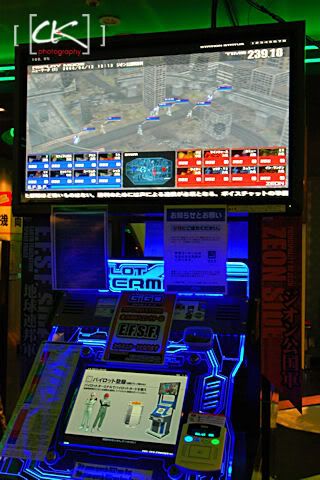 I think a lot of people like wars and battles. They can't do it in the real world, they created the virtual world to satisfy their needs in this avenue.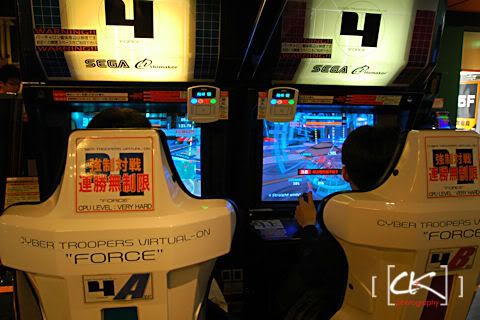 I really don't know what this person was doing on the control console. Probably he was playing as a commander for some Gundam troops. There were squares on the console that the players placed their card, but I really don't know what they were doing!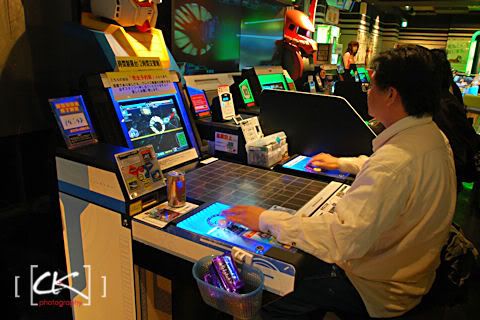 I played Virtual Fighter 1 and 2, but now it has reached the fifth generation! The graphics and action are just miles ahead of what I knew about this game!