On one of the weekends, I went to the Hitsujiyama Koen (Hitsujiyama Park, 羊山公园) at Chichibu (秩父) with one of the post-graduate students Lam to have a photo outing. This park is particularly famous for the colourful sea of flowers at the Shiba-zakura Hill (芝桜の丘).

After about two-and-a-half hours of train ride, we finally arrived at the Seibu-Chichibu Train Station. It was lunch time, so we decided to have our stomachs filled before the exploration.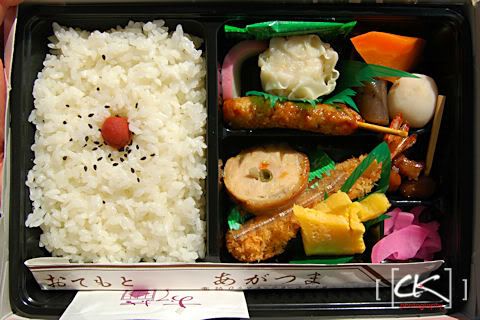 The tickets to Shiba-zakura Hill were ¥300 each, not too expensive.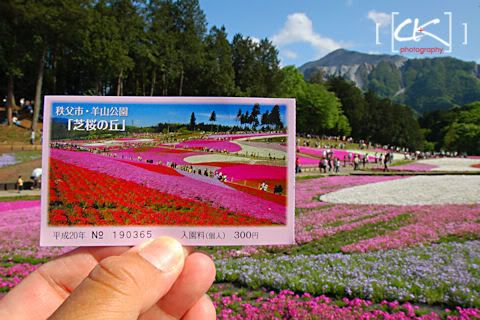 There were also free postcards to be picked up at the ticket booths.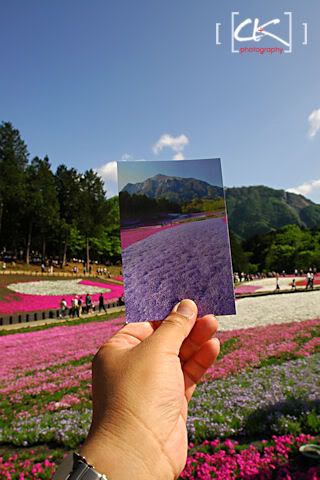 It was a sunny day and really a good day for outing. Therefore, there were already many visitors there when we arrived.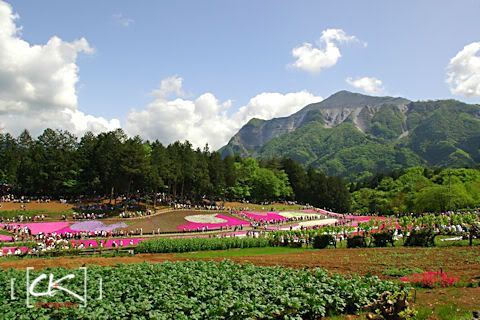 It was an excellent day for landscape photography as the sun was finally shining after a long week of absence. The shiba-zakuras were in full bloom. Shiba-zakuras (芝桜) are flowers which look similar to sakuras but they grow on the ground.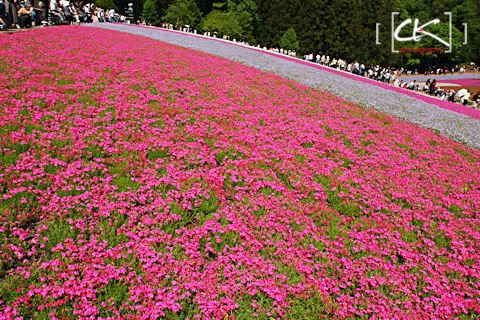 The shiba-zakuras were planted to form patterns found on a kimono.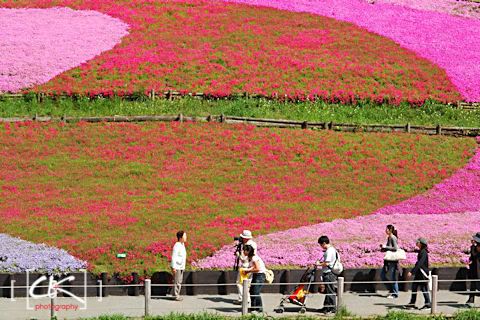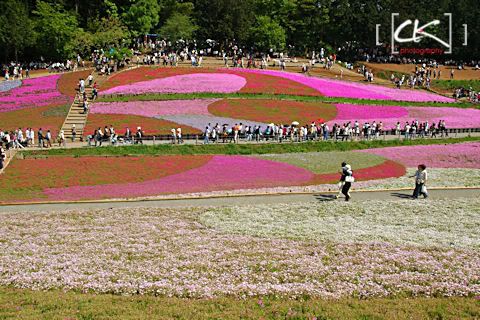 From another angle, they looked like the waves in the sea. It was really a sea of flowers!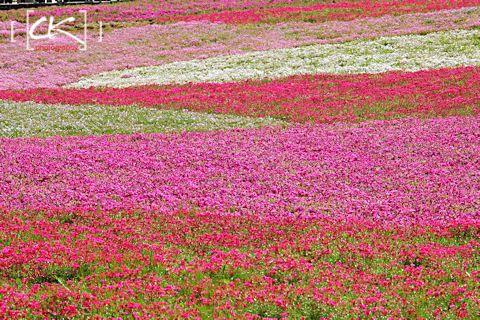 It was a hot day, so we needed to replenish our bodies' fluid lost from time to time. The best drinks is non other than the Japanese tea!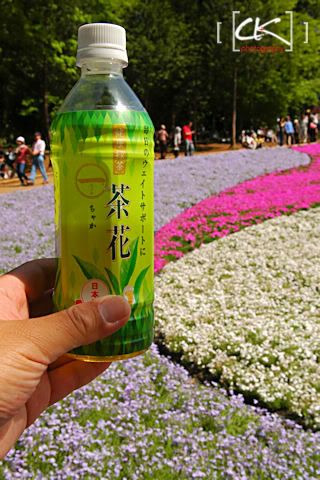 The park is big enough to accommodate hundreds, if not thousands of visitors at any one time.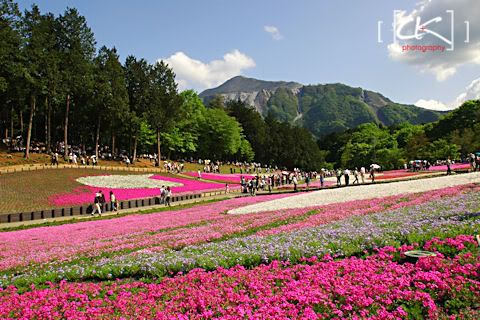 When we were tired, we lingered around, under the shades of the trees just like the other picnickers.
After some rest, we moved on to shoot more photographs.
These flowers should have withered and dropped to the ground by the time you are reading this post, but I have captured their most glorious moment to share with you.