Yesterday, I attended the "Shooting Powerful Images" workshop instructed by a renown photojournalist, Jimin Lai. We started with the theory part in the classroom for about 2 hours before we went out to conquer the street.

We had the chance to witness how a professional photojournalist works and tried to emulate from there.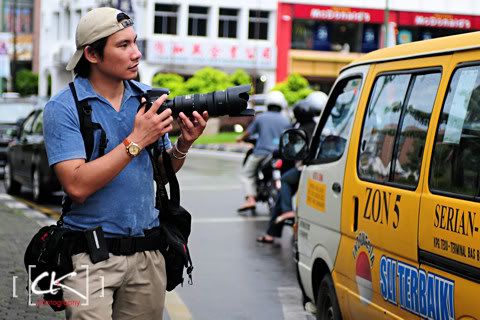 We started our shooting from Electra House and went across to the taxi station. The van drivers were very camera-shy and we had to work very fast before the turned away from our cameras.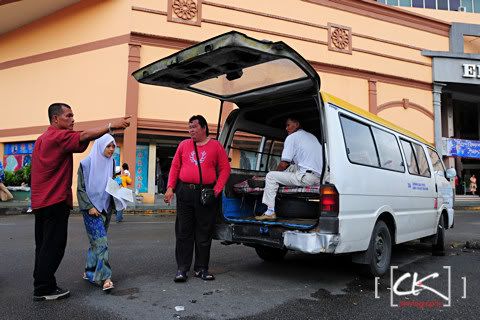 The street cleaner nearby left his dustbin there and we anticipated that he was going to come back for it. So, we waited for that defining moment to include the who, what and where elements into the picture.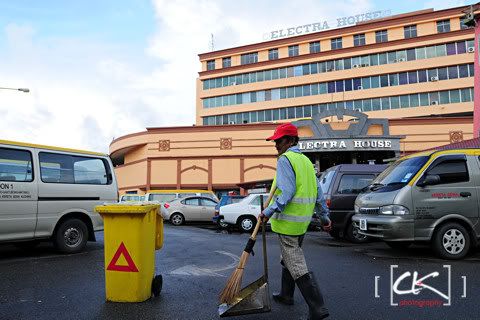 We saw some people killing time under the canopy and they are good subjects for telling the story of city folks' life on a weekend.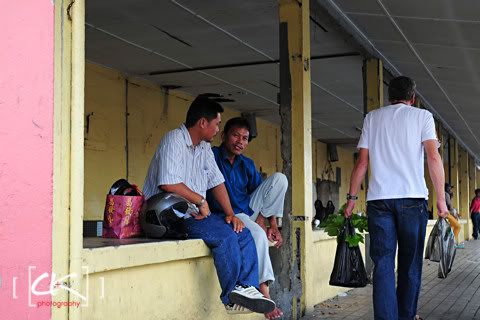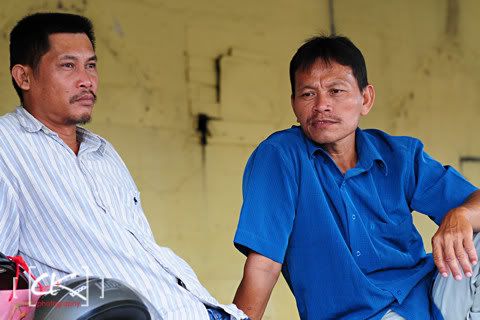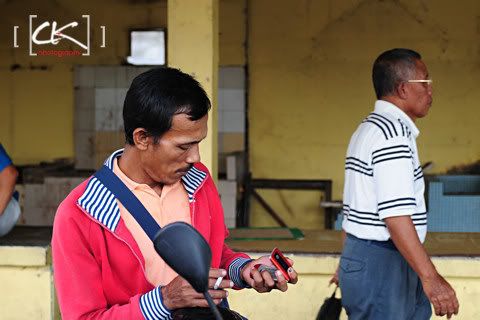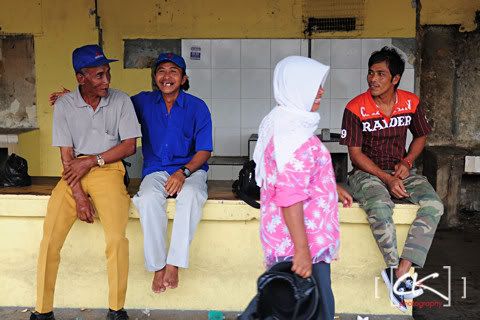 After that, we proceeded further north to the Kuching Waterfront to look for interesting subjects again. I found these two native ladies waiting at the jetty attractive, but just as my photography subjects, of course!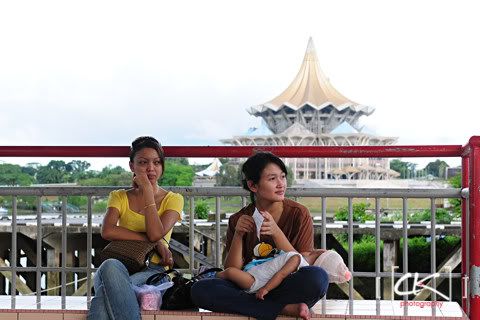 The boatmen are interesting subjects too, so we were told to shoot them, with our cameras, and show their working environment too.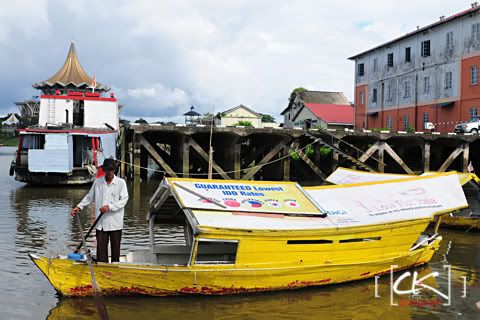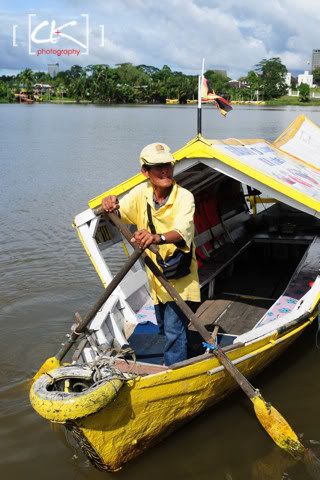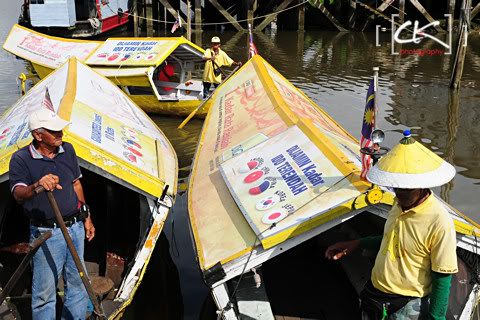 We went passed the shop houses along Main Bazaar and the vendors with their merchandises are good subjects to tell stories too.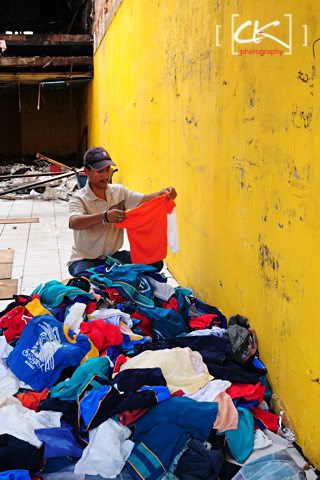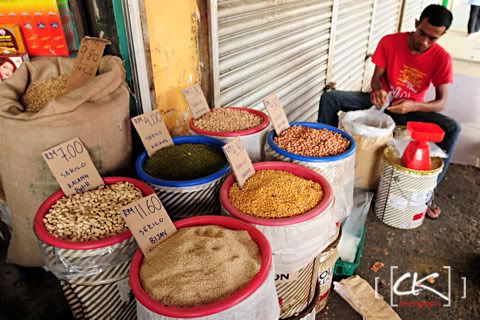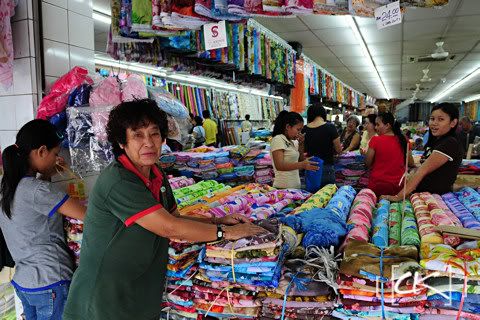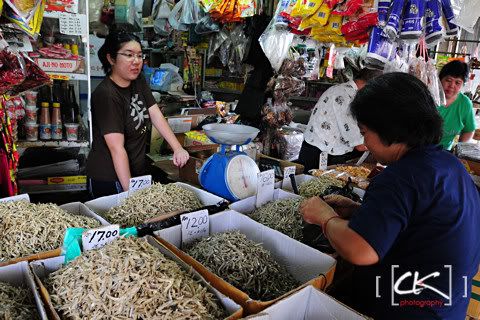 Along the way, we passed by the Masjid Bandaraya, a mosque in the heart of Kuching city which is more than 80 years old. It is now one of the major tourist attractions in Kuching.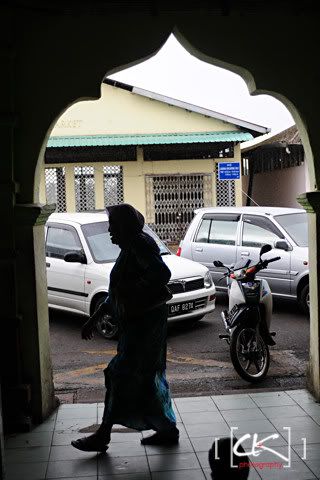 After we came out from the small lane from Masjid Bandaraya, we saw a lady Muslim beggar sitting on the five-foot way. This is something that tells the life story of the people in the city as well.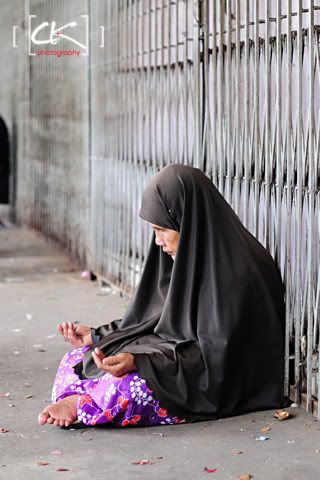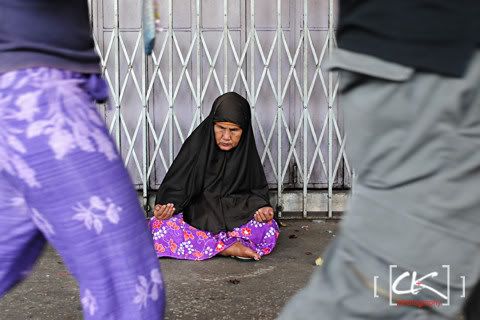 From this point onwards, the sky wasn't that accommodating towards our outing. It started to rain but not too heavily. Our instructor Jimin didn't care about the rain. In fact, he used that as an added advantage. So, we had to follow!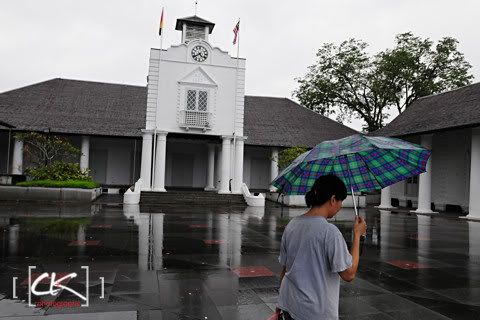 When we were reaching the other end of Kuching Waterfront, the rain had finally stopped.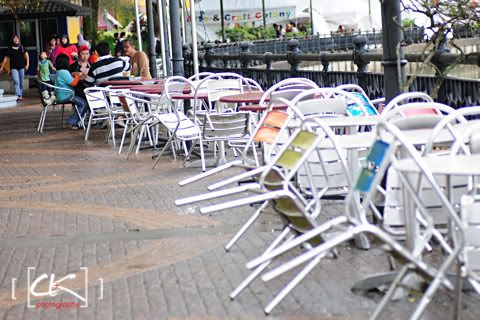 That was our last checkpoint of the outing and we turned back from there. Along the way back, the painters responsible for the restoration of the oldest temple in Kuching were still working. So, we grabbed the opportunity to capture some images of the people working in the environment.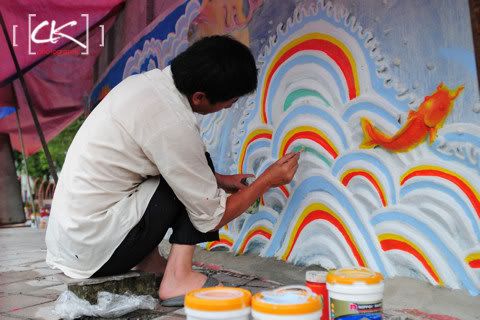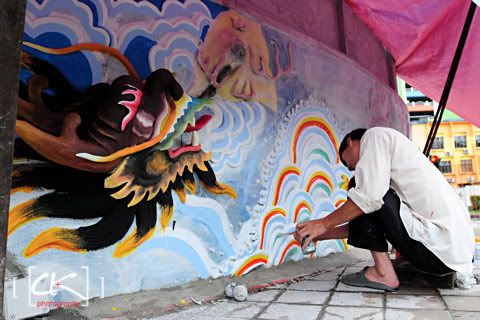 From there, we headed back to the classroom for a debriefing and went through some of the pictures that Jimin has taken. All in all, it was a very fruitful outing for me as I witnessed how a professional photojournalist works and I definitely gained some tips to improve on my street shooting.