The State of Sarawak in Malaysia was once part of the British Colony in South East Asia in the late 19th and early 20th century. Before the British Empire stepped in, Sarawak was once ruled by the Brooks Rajahs who are British too.

Kuching, as a political and administrative centre since the Brooks family rule, has seen development since then. And these developments that have seen the days of British Colonisation until the independence of the State of Sarawak by forming Malaysia together with Malaya, Sabah and Singapore on the 16th September, 1963, have been part of the historical landmarks in Kuching.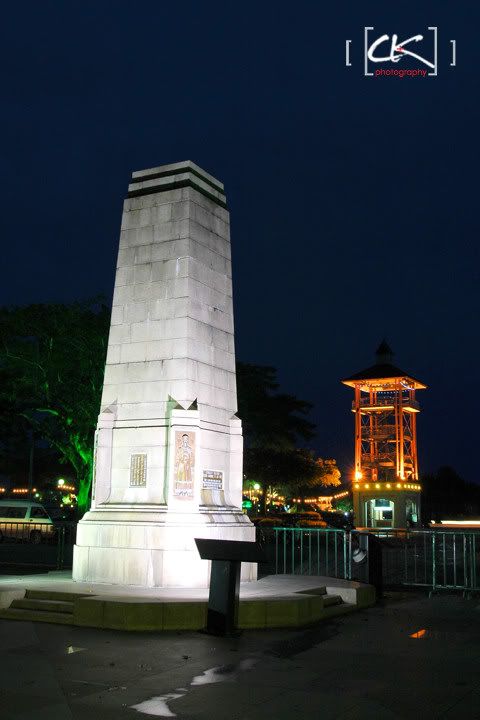 The twin towers of Kuching, Tugu Pahlawan (The Warriors' Memorial) and the viewing tower by the riverfront.
In fact Jedi #001 spotted the echoing composition first.
This is Jedi #005's shot of the ecoing composition.
A small fort by the riverfront.
Jedi #005's shot of the cubic fort, featuring CK!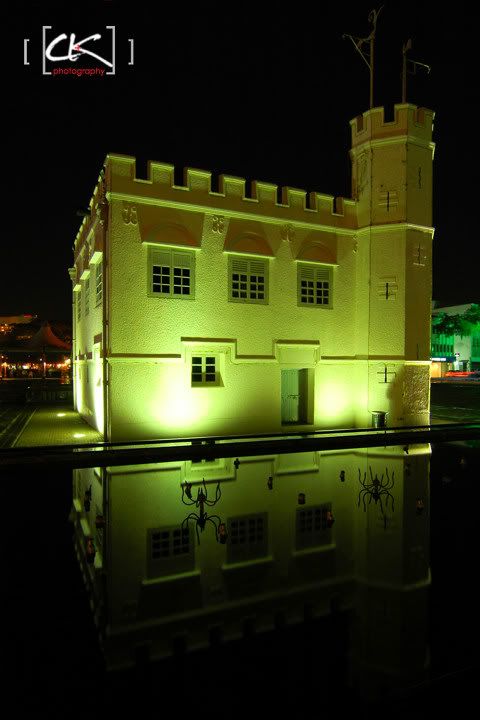 The cubic fort with its reflection.
Jedi #001's shot of the cubic fort.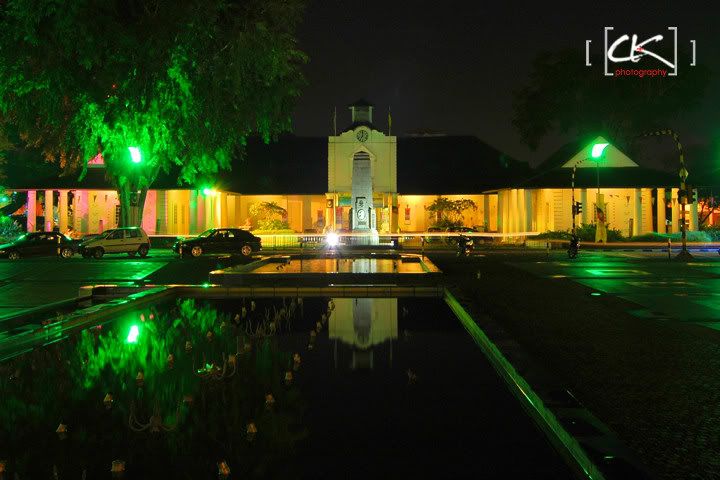 The Old Court House has been in existence since the Rajah Brooks time.
The Old Court House through Derbe's lens.
I purposely turned the viewing tower upside down to see if you have noticed that.
Derbe's upstanding tower.
Jedi #005's composition of the viewing tower.
The Astana was built as the Rajah's Palace, but it now serves as the official residence of the Governor of Sarawak.
Derbe's Astana.
Ru's Astana.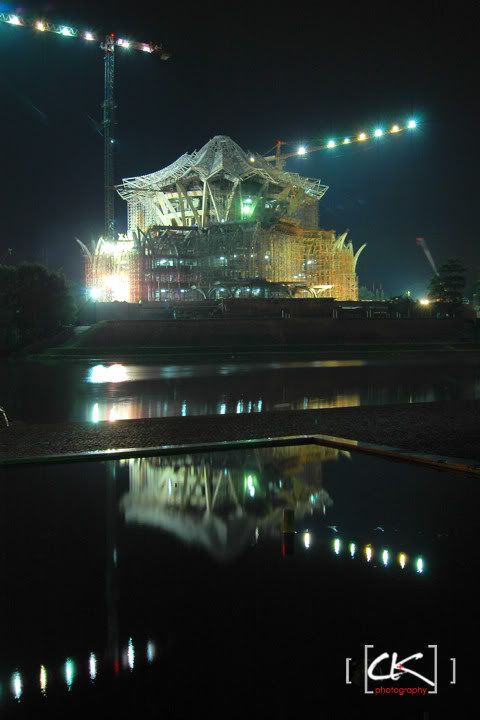 The new Dewan Undangan Negeri, DUN (State's Assembly Hall), under construction. It looks like an alien space ship to me though. ET's in Kuching!
The production team, from left: Yoda, Jedi #005, Jedi #001 and Jedi #002.