Fairy Cave is a nature reserve about 50 km away from Kuching, 13 km off a small town called Bau. I went there today for a photography outing with two Jedis, #001 and #005, and another two Jedi wannabes.

We started off from Kuching and stopped by a small village called Pekan Tondong along the way for breakfast, because we were told by one of the Jedi wannabes that the 'kolo mee' and fried noodles there are good, and they were really good indeed. With all our stomachs filled up, we were ready to climb the steps up to the cave.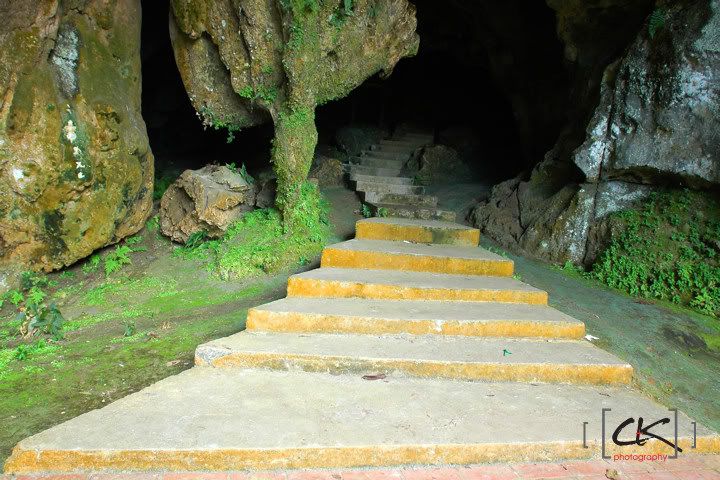 The steps awaiting the visitors.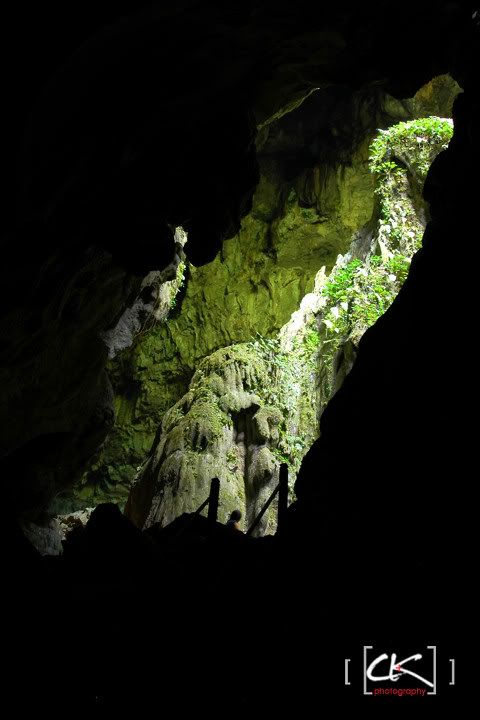 Light breaking through the cracks.
Water is dripping down from the limestone cave.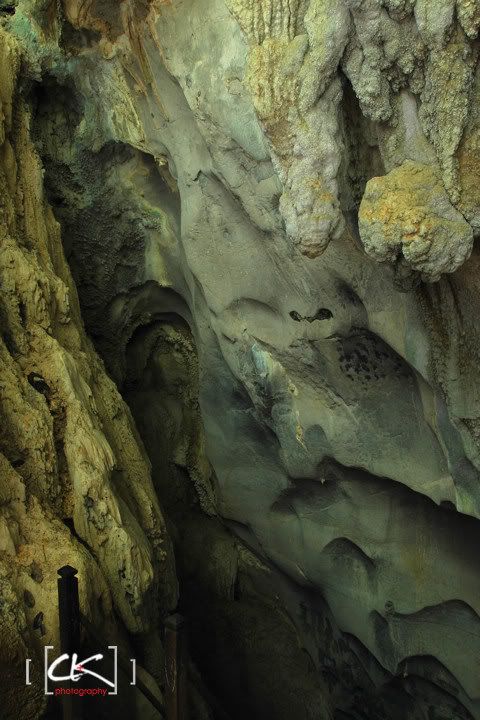 The wave of the rock.
It's not a difficult climb at all.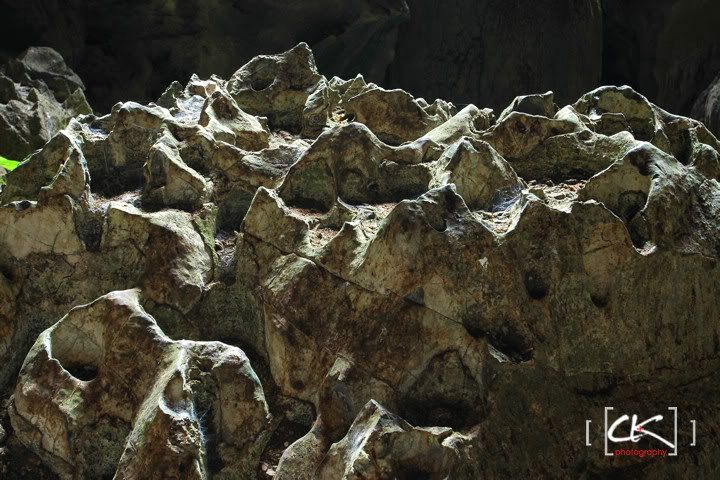 The ocean of rock.
The helping hand.
Since the dark cave is too contrasty with the bright sky outside, I tried to do some high dynamic range (HDR) images to preserve most of the details. Here are the said images.
A real escapade.
Breaking free!
I have seen light!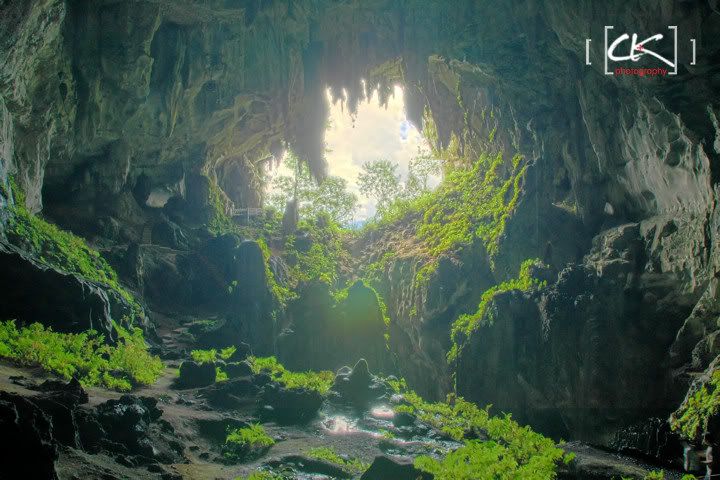 Breaking free, again!
Now back to normal images inside the cave.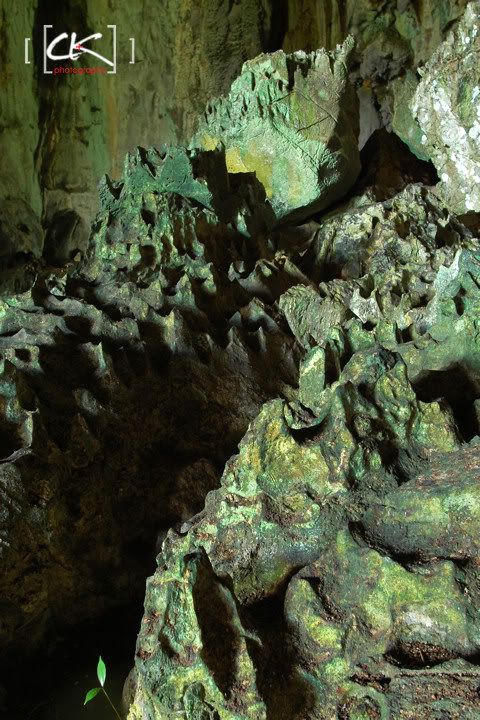 The eroded rocks with sharp tips.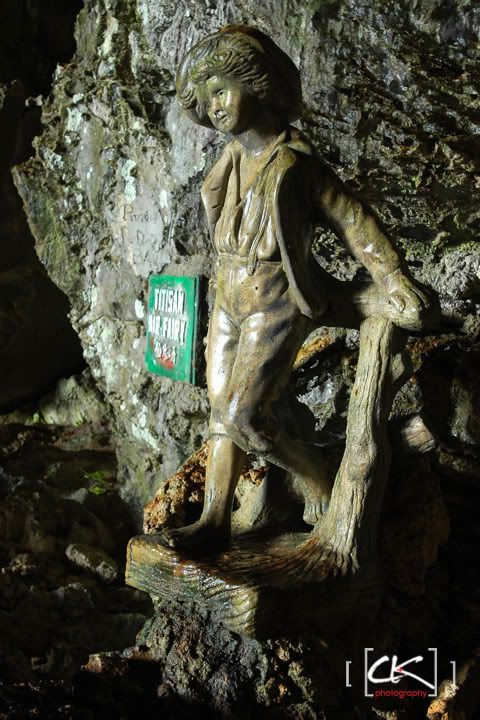 The guardian of the fairy water.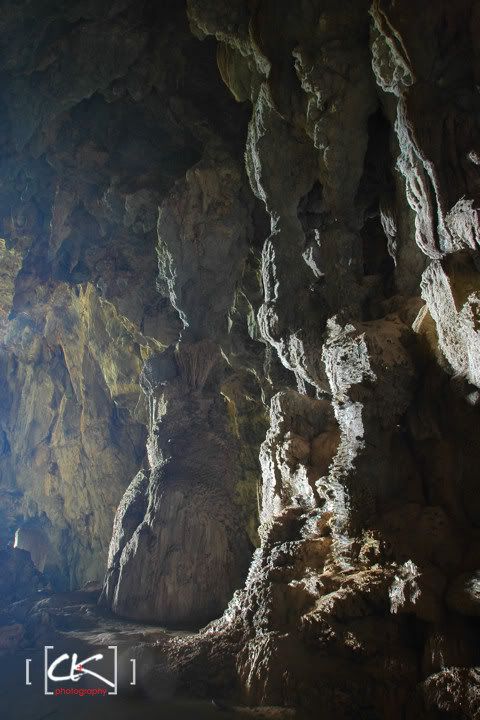 The light and shadows on the rocks.
Presenting the fairies.