We went across the straits one night, thinking of paying the deposit for the hotel room that we have booked for our stay in Kowloon. However, we ended up not paying for the room, but we did something else.

It took us quite a distance of walk from the Hong Kong Convention and Exhibition Centre to the Central Pier to take the ferry across the straits. Along the way, we encountered some interesting night scene of Hong Kong.
This pedestrian bridge looks like a tunnel for time travel.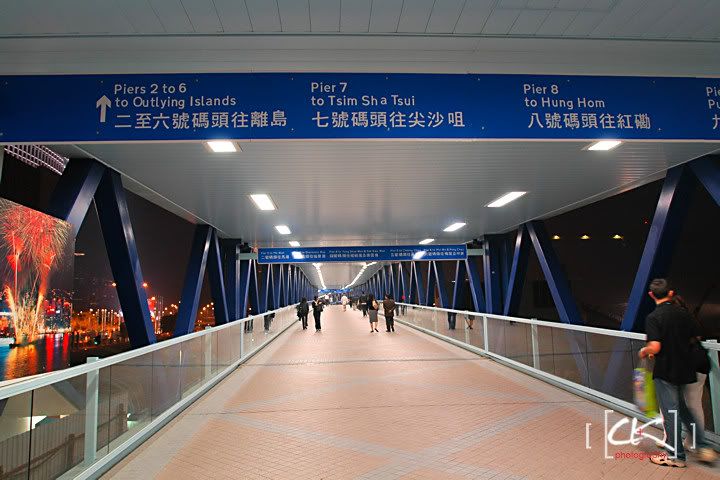 This pedestrian bridge is just a pedestrian bridge.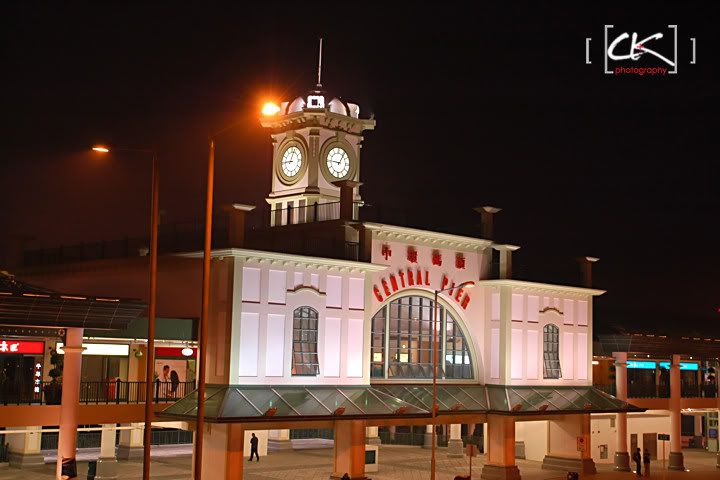 We have finally arrived at the Central Pier.
There were not many passengers on the ferry at this hour.
We were supposed to pay the deposit for the room that we have booked at Jiun Long Hotel that Terri had recommended highly. However, we found that we were going to be charged the rate of the super deluxe room that Terri was paying but we would get a standard room. To cut the long story short, we left the hotel reception without paying anything. However, we were keeping our fingers crossed as most of the hotels we tried were either fully booked or too heavy on our pockets.
At the junction of Jordon Street and Temple Street.
That incidence didn't stop our spirit for the usual thing: hunting for food! We were recommended by the internet cafe that we tried to book for our accommodation for the dessert at this place at the juncture of Temple Street.
We never failed at ordering the good stuff!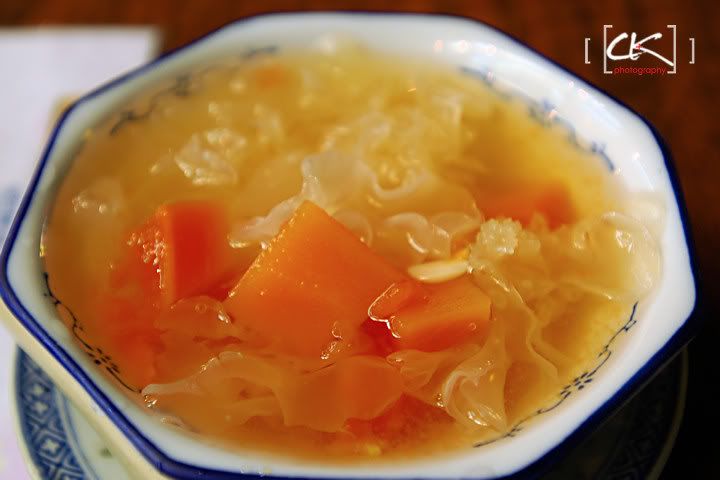 The double-boiled papaya in white fungus and almond nuts.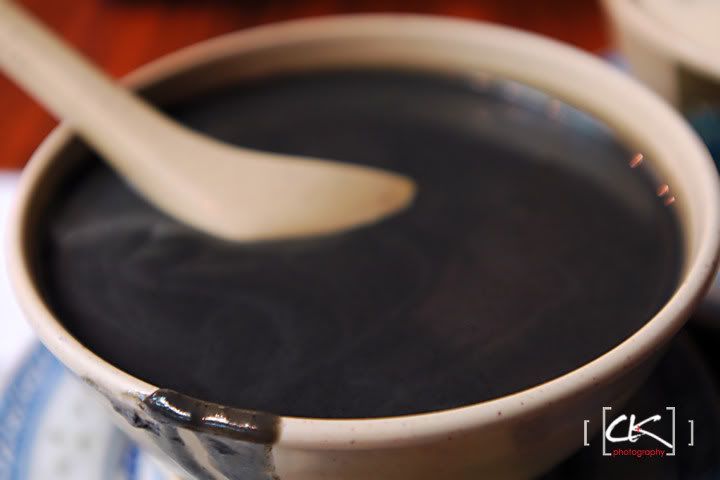 The black sesame paste which was really smooth to the mouth and tongue. It would have been nick-named Michael Jackson in Malaysia.
The bean curd drink with a hard-boiled egg. It would have been nick-named Michael Jackson also in Malaysia.
After we've finished gobbling up the desserts, it was already quite late. We walked towards the MTR station to take a train ride back to the Hong Hong Island, whilst surveying the roadside looking for space to accommodate us in case of failing in securing a hotel room.
The night was still young, for some.
We were wondering whether we could sleep in the MTR station.