Before I went to Hong Kong, I didn't know that there are several bank-note issuers in Hong Kong. It took me a while to realised that the 20-dollar notes have different designs and there are actually three issuers of bank notes in Hong Kong, namely: Hongkong and Shanghai Bank Corporation, Bank of China and Standard Chartered Bank. I wish there is another bank to issue bank notes legally, CK Bank! I don't even mind people calling me Ah Bank thereafter.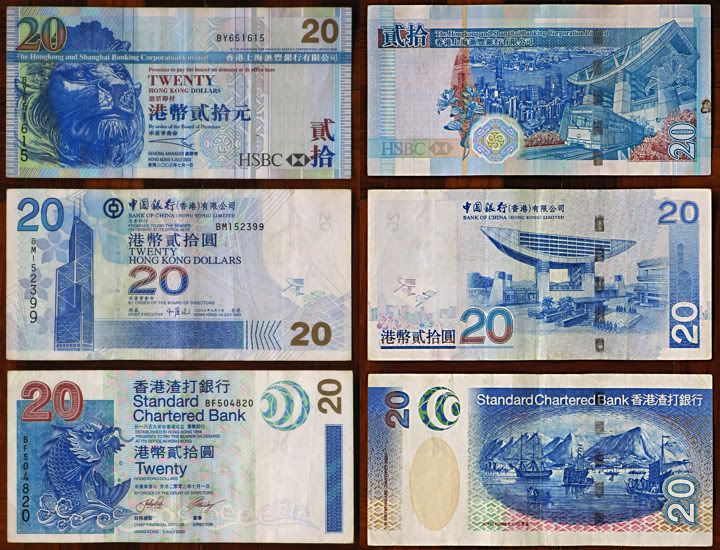 These bank-note printers have their building built like tanks. No ordinary person is able to penetrate the guarding walls. The Bank of China was designed by the world-renown architect I.M. Pei. It is a resemblance of a bamboo and it looks like one.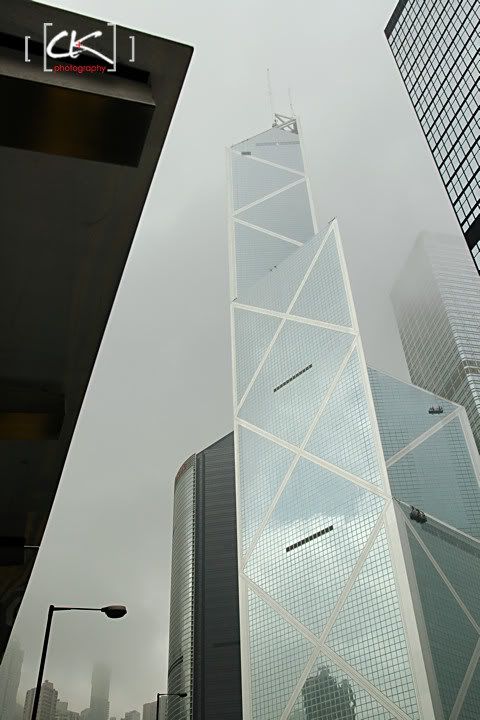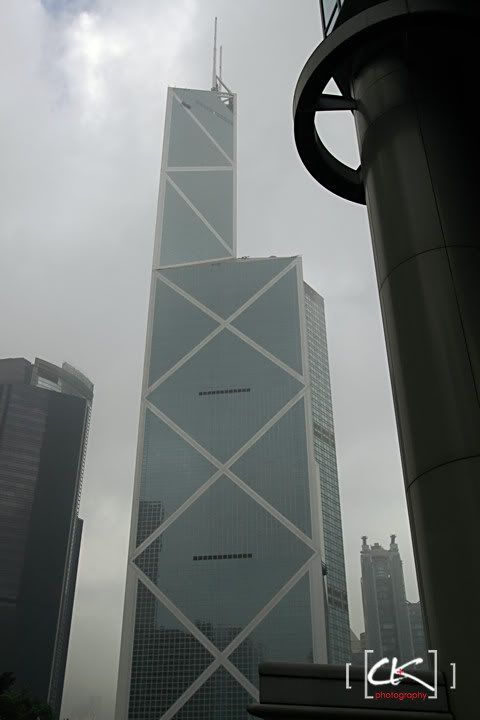 The Hongkong and Shanghai Bank Corporation building was designed by Norman Foster. Some may not like the design that resembles a machine or robot, but I like things mechanical, therefore I'm into this kind of design.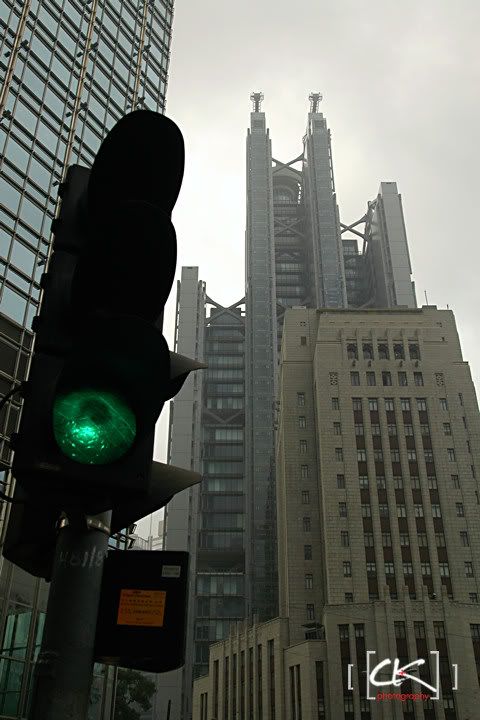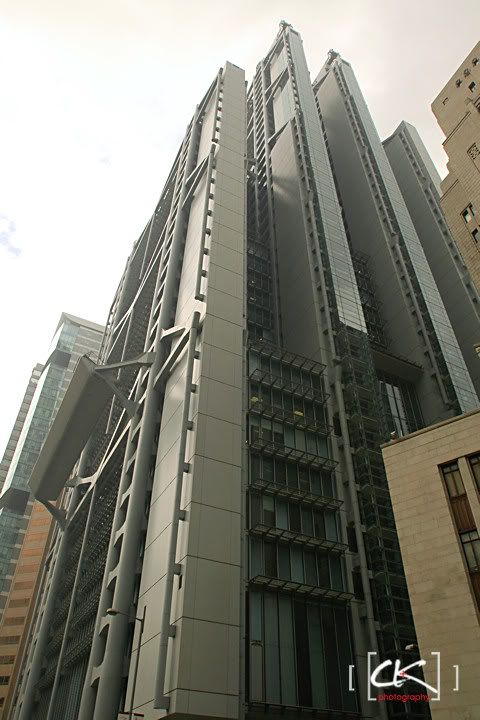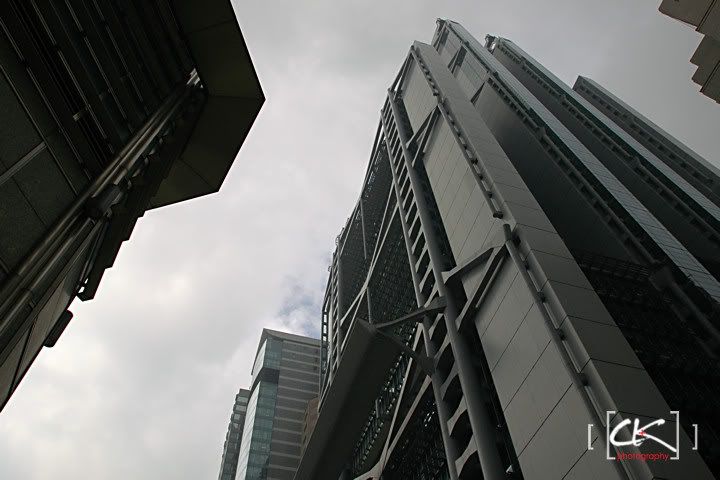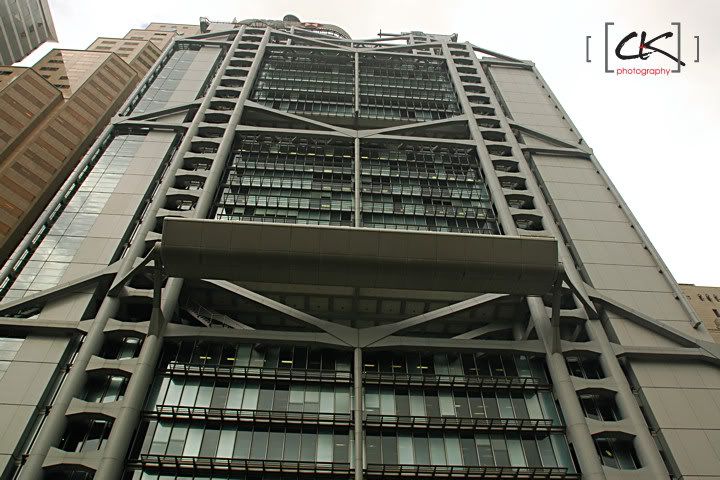 How I wish to own one similar building to print my bank notes! I may be dreaming, but sweet dreams are good for health!