This is one fine day in Beijing that the weather is clear. I had to wake up at 5 a.m. in the morning as the pick up for the day tour was very early. However, the tour didn't start until 7 a.m. when we were all transferred to a bigger tour bus. It took us more than one hour to arrive at our first destination, the Ming Tombs (明十三陵). We visited one of the only two tombs that are open to visitors. It's called Chang Ling (长陵), which is the Tomb of the Ming Emperor Zhu Di (朱棣).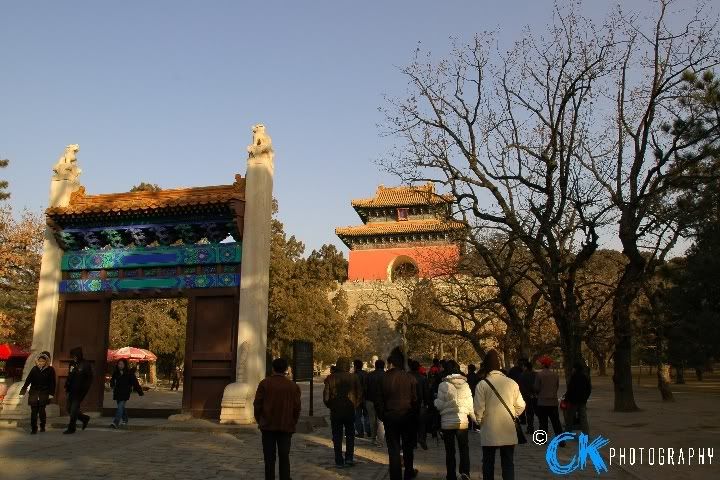 Before I left, I took one last glance at the tomb through the arch where the burial ceremony procession passed through.


Then the tour took us to the second and last destination of this one-day tour where I was about to be macho for the second time! That's the Great Wall at Ba Da Ling (八达岭). There were more steps for me to climb!


When I glanced back to where I started for my second macho man quest, I saw this spectacular view of the Great Wall and the mountain ranges.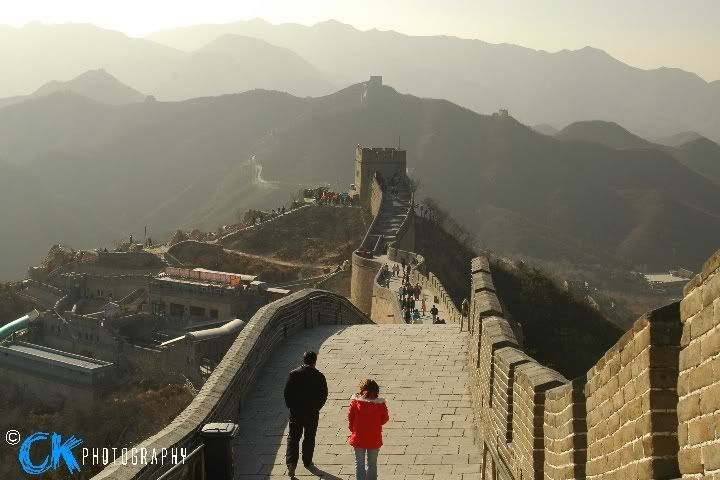 I can't imagine how the construction materials were brought through these tough terrains to build the Great Wall!


There were not many tourists during this low season, so I could have a large part of the Great Wall to myself.


However, I could still occasionally spot some gals on their quest to be macho ladies.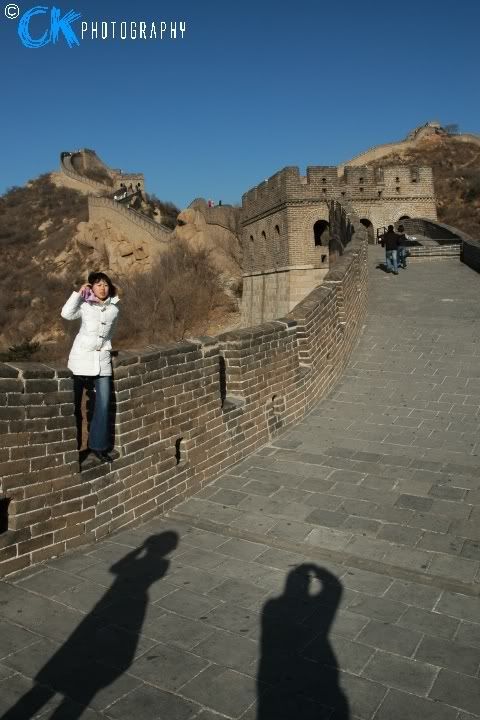 There are yet more steps and forts to be visited on my second quest.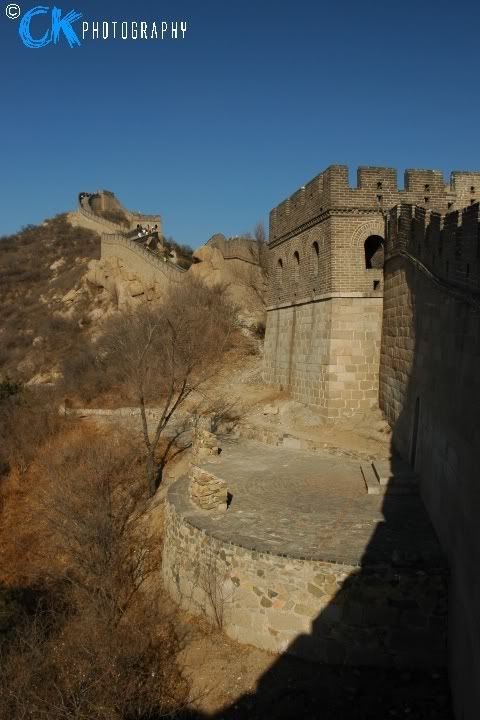 Wow! I'm almost there to the second highest point on this route.


Overseeing the highest fort from the second highest, I was envying those people who could proceed, whereas I had to make a U-turn due to time constraint.


However, I was rewarded with this nice view when I made the turn back. Well, sometimes the best things in life are behind us, but we need to make the turn to discover them.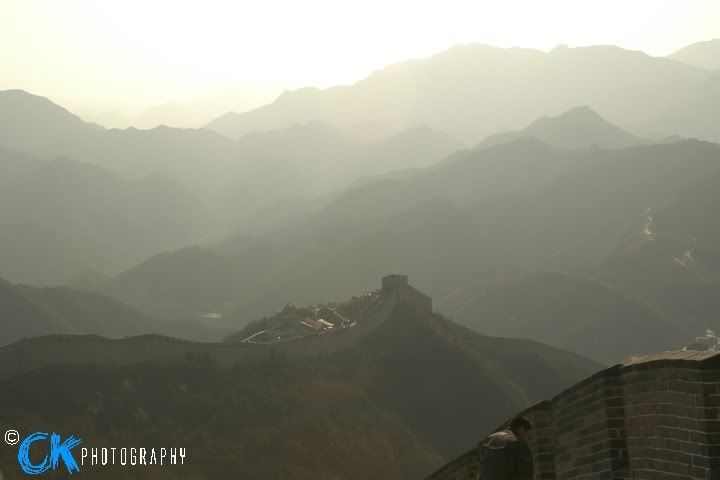 This couple were indulging themselves in the same view as mine.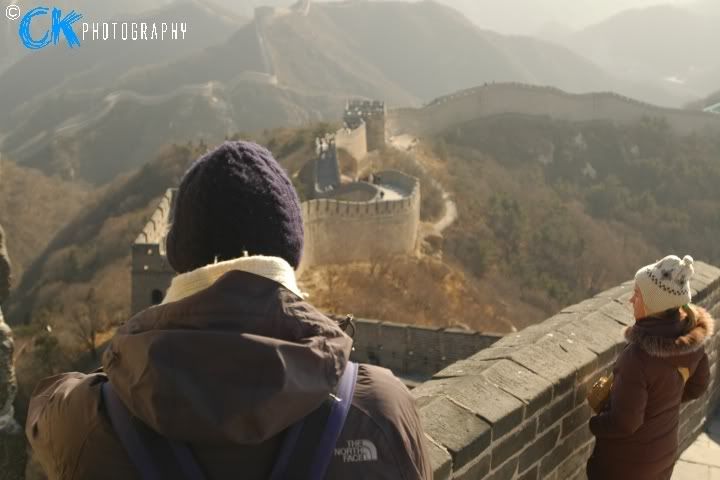 After the tomb raiding and the second macho-man quest, I was back to modern civilisation.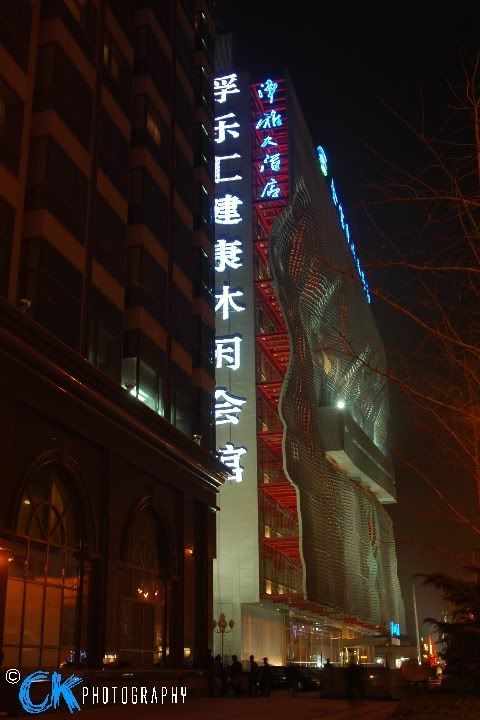 There are more buildings like this in downtown Beijing, but they are all dwarfed by the significance of the Great Wall.


After a long day, it's time to look for food again. These red lanterns suggest that there are steaming hot-pot foods inside!


I couldn't wait any longer to dig into this plate of sotong balls. So I put down my camera and the rest of the food is for you to imagine.