Whenever I watched the Hong Kong Cantonese series on tv, I would come across families having congee with Chinese crullers or dough fritters (油條) for breakfast. The dough fritters in the tv series looked so yummy, and when I was in Hong Kong, I couldn't afford to miss that! The shop that I went to is at No. 82, Stanley Street, Central, which is within walking distance from the Central MTR station. The shop has no signboard in English, so the direct translation would be Wai Kee Congee Shop (威记粥店). It is open from 7 a.m. to 7 p.m. daily.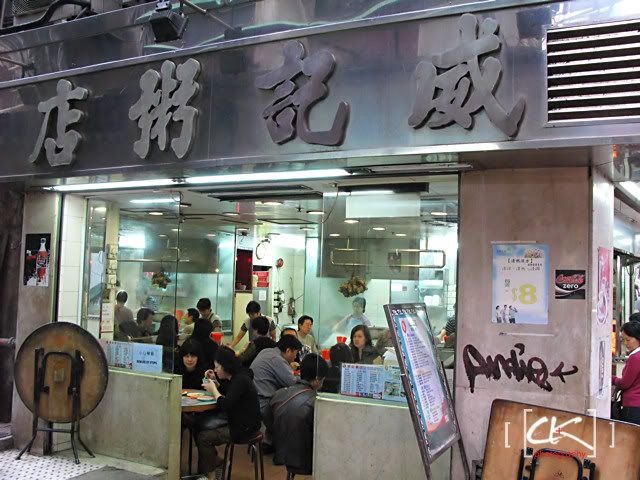 Wai Kee Congee Shop (威记粥店) has no fancy setup.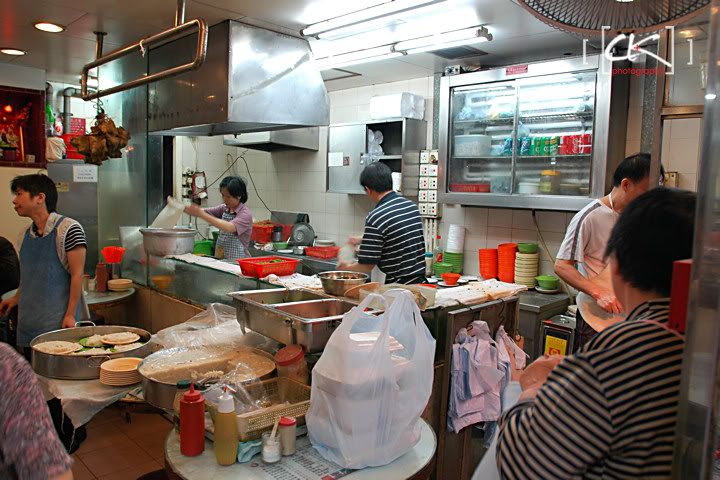 Everybody was busy manning their own section in the open kitchen.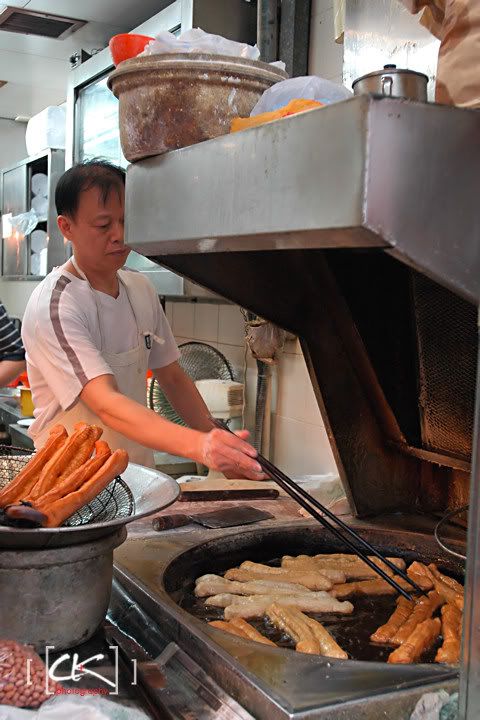 The giant fritters in the making.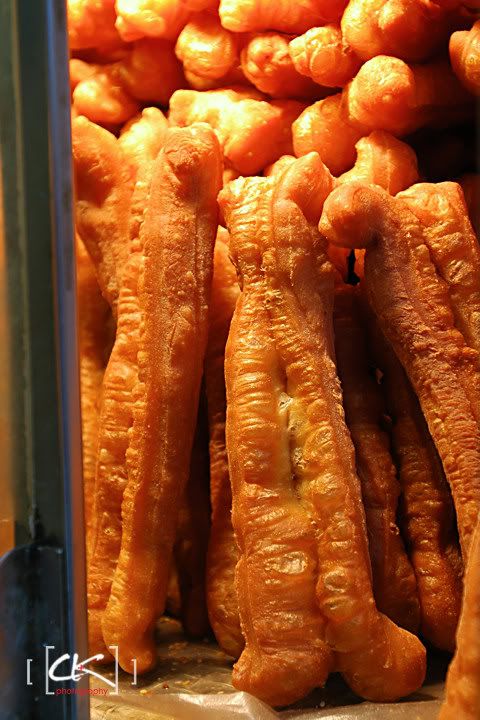 The extra crispy dough fritters.
After seeing those yummy food in the making, I couldn't resist but ordered everything! There were not many choices on the menu, just various types of congee, dough fritters, and choeng fan (steamed rice-sheet rolls), but everything was nice.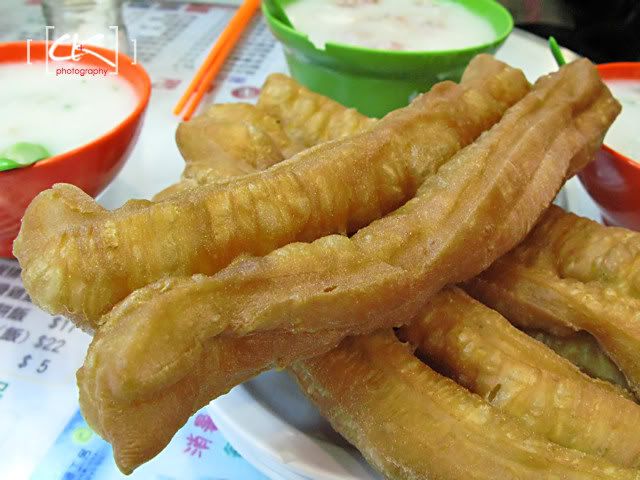 How could I miss the dough fritters in my order?
A closed look at a dough fritter suggests that it is extremely crispy.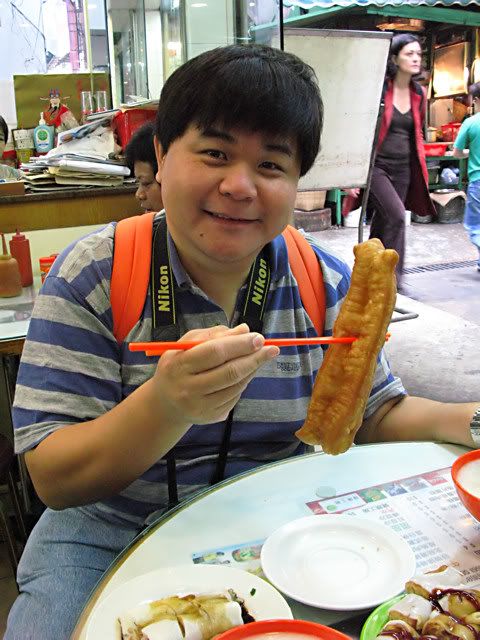 Just look at the size of the dough fritter, don't criticize my size please!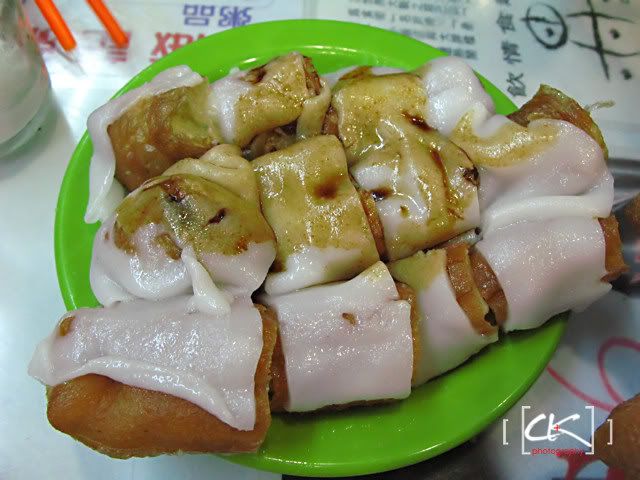 The dough fritters wrapped around with steamed rice sheets (炸两, ja loeng) were very yummy too.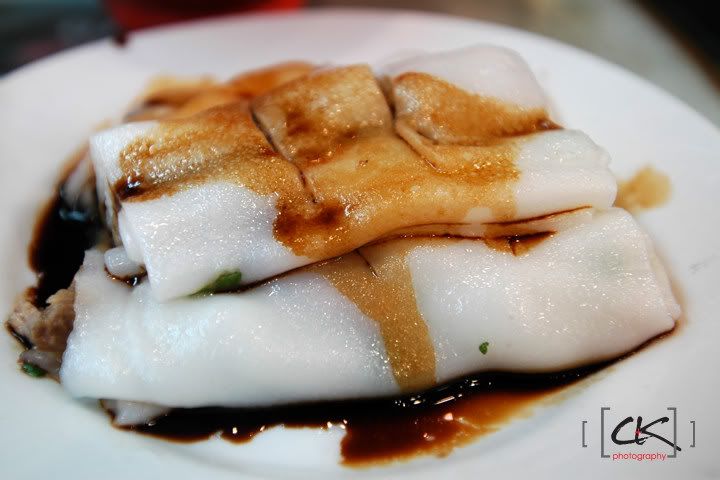 The steamed rice-sheet rolls with barbecued pork as fillings (叉烧肠粉, cha siew choeng fan).
The dough fritters went really well with this congee with lean meat and century eggs (皮蛋瘦肉粥).
That was really a very satisfying breakfast. I really miss Hong Kong!