While I was in Hong Kong, I visited the largest exhibition I have attended ever! These are the Hong Kong Toys and Games Fair and the Hong Kong International Stationery Fair. Unfortunately, photography was not allowed in the exhibitions. Otherwise, I would have shot loads of pictures to share with you here. There were many interesting stuff at the fairs that only a child could think of, and yes, I mean a child! Adults do not know what a child want for toys most of the time.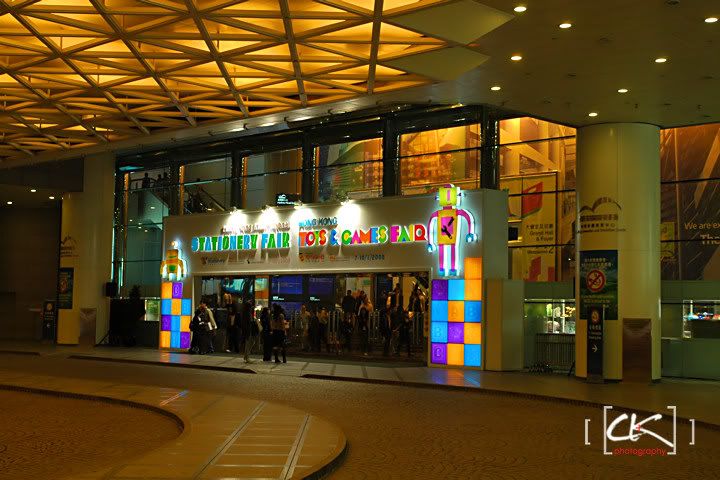 Even the gateway was erected to a child's liking.
It says: "Cool tool", and the tools on display were really cool. All are desktop-size workshop tools, e.g., lathe machine, milling machine, etc.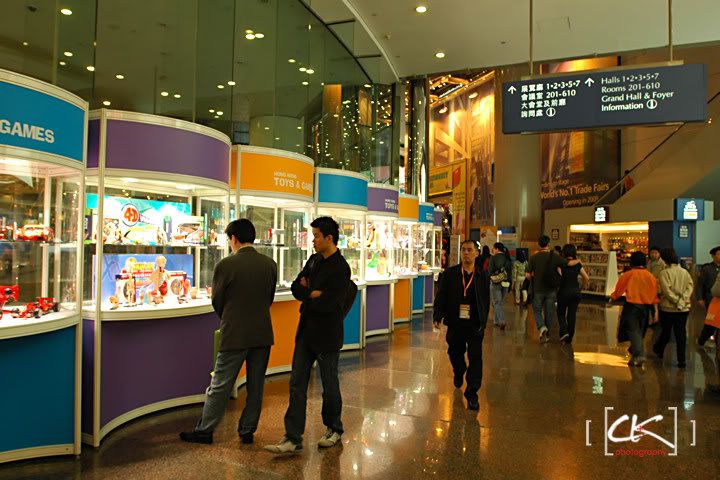 The fairs occupied the whole Hong Kong Convention and Exhibition Centre.
On the last day of exhibition when it was nearing the closing time, all the exhibitors were busy with packing their exhibits and I realised that was my opportunity to be a snipper! Everybody was too busy to stop me from shooting except for the one booth exhibiting something so-called 4-D models. What I understand from mathematics about 4-D is a moving object, or 3-D animation, i.e., the three physical dimensions and the extra dimension is time. However, this 4-D model is just 3-D figurines with cut-outs showing the internal skeletons and organs of animals. The models were quite unique and built of high-quality materials.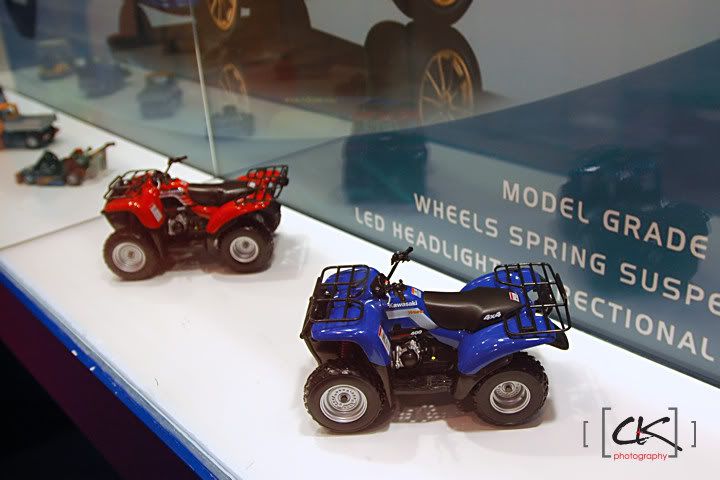 These were miniaturised buggies. There were real ones on display too, for the big boys.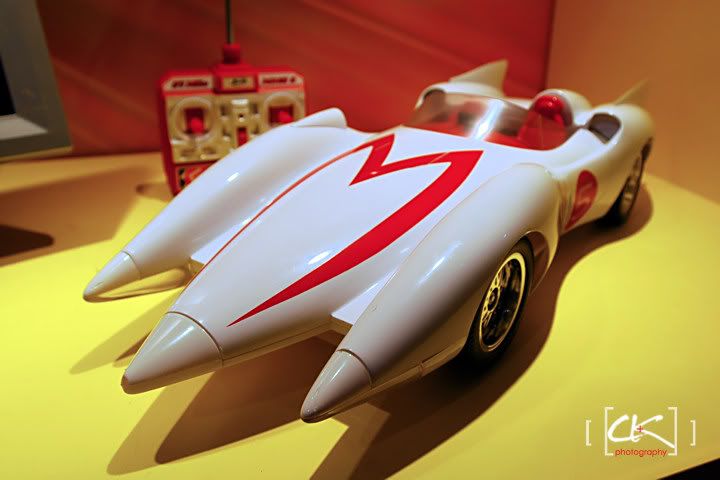 With the Speed Racer movie in the making, the toy makers are riding on the wave too.
This was my favourite booth. I love those miniaturised cars with fine details.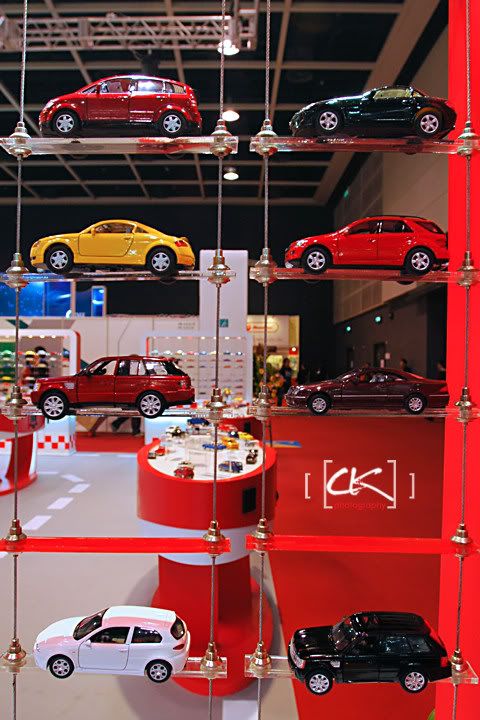 I wish I could bring some home, but they were display items, not for sale.
So, I took home only some pictures of them.
I have always been fascinated by the construction machinery models.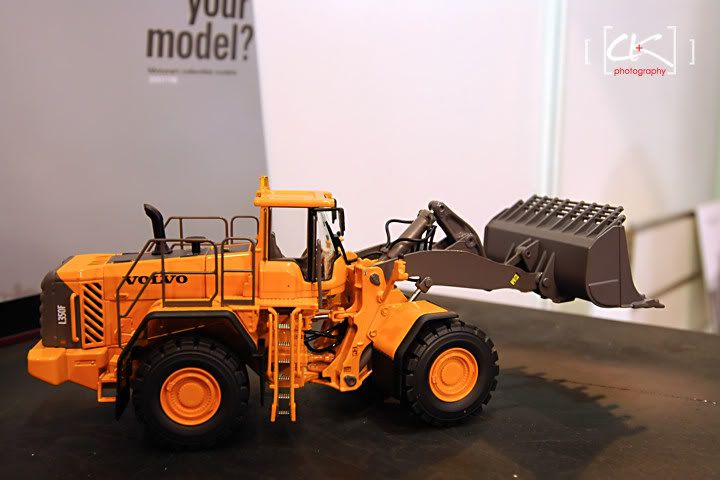 But I hate tailing one on the road.
I'm also a fan of heavy armor machines.
This one has got to be the ultimate heavy armor machine.