Odaiba is a waterfront area of Tokyo which is very popular for weekend goers due to the abandon of museums and shopping centres. The waterfront park is an attraction to lovers and photographers alike, especially for the sunset and night scene of the Rainbow Bridge.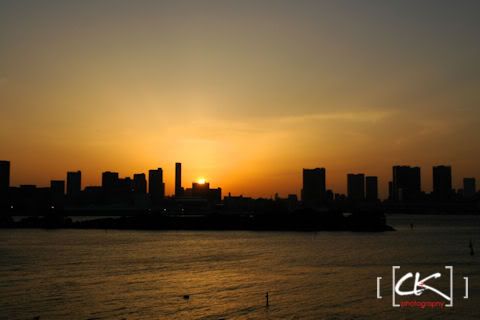 The sun setting beyond the skyscrapers at a distance.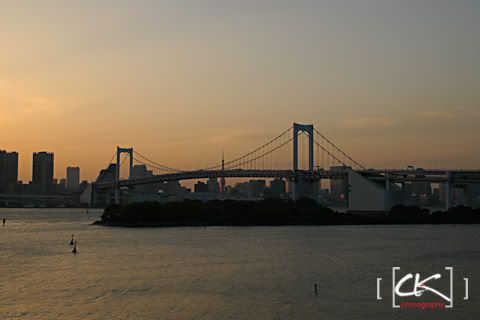 The Rainbow Bridge at dusk.
The 'mini' Statue of Liberty.
The Statue of Liberty holding my can of Coke Zero.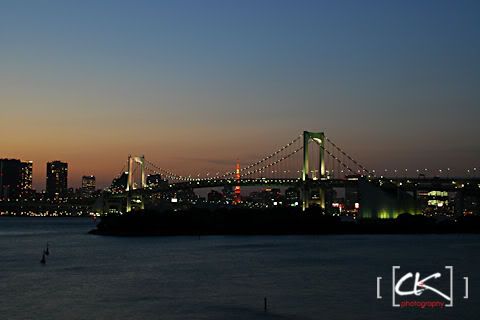 The brightly-lit Rainbow Bridge.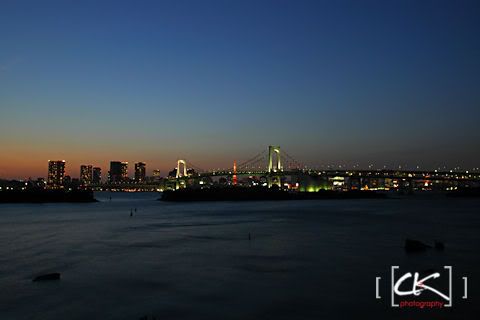 Rainbow Bridge and the skyscrapers.
Rainbow Bridge against the dark sky.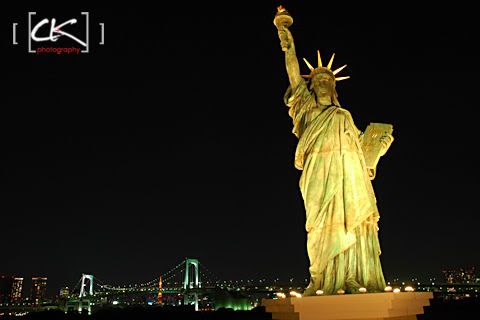 Still holding up.