As I have mentioned in my previous entry, walking in the city centre of Macao Peninsula is like entering an amusement park. Almost every hotel has neon lights or hundreds of light bulbs to attract your eyes. Probably the blinking light denotes fortune. If that's not convincing enough, how about explicitly spelling it out!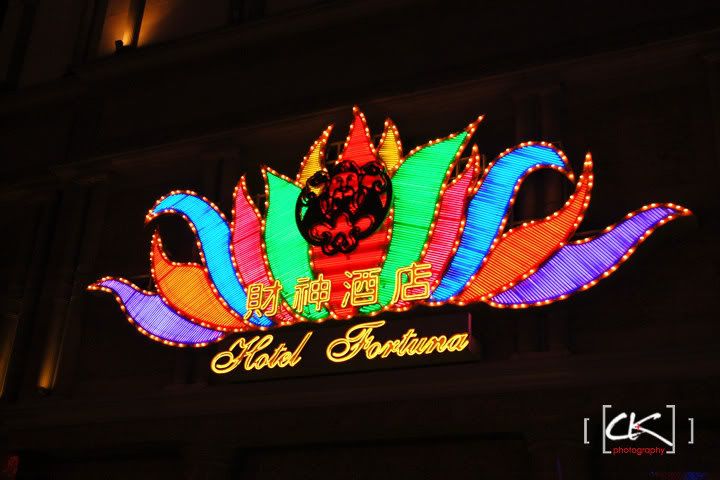 Almost every hotel has a casino attached, or perhaps that's an understatement. I probably have to take back that statement and rephrase it to "every casino has accommodation facility". Just take a look at the casino signboard compared with the hotel signboard and you'll understand what I mean.
The ladies may be convinced that they may take home their best friends from here.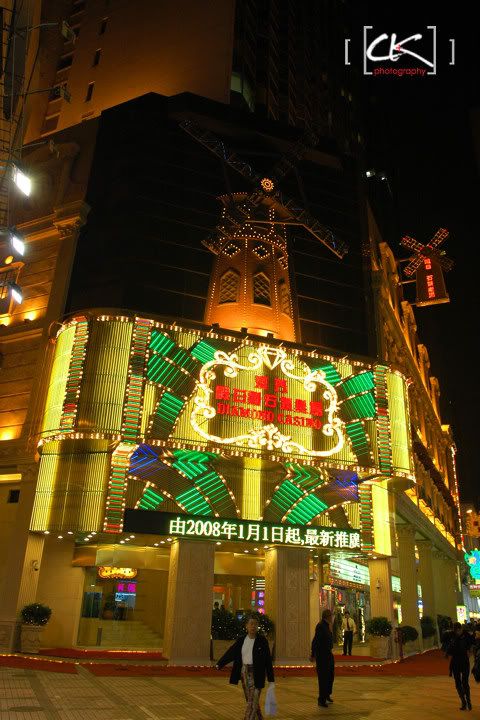 If you expect to see Monalisa or the glass pyramid in here, they may just appear on the slot machines.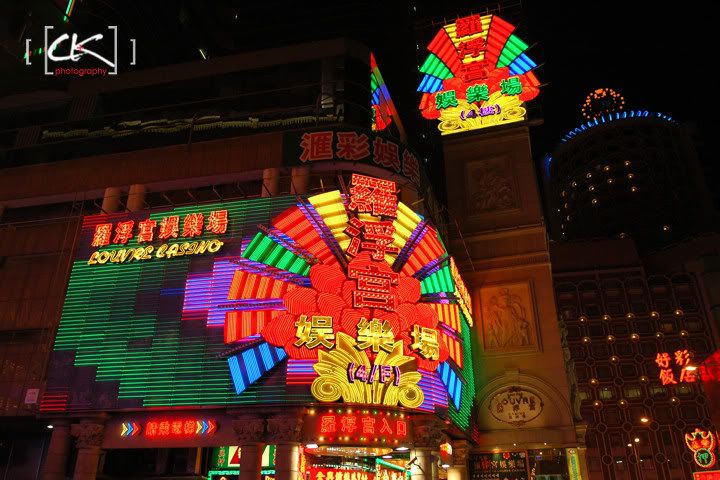 I know Stanley Ho but he doesn't know me. This is the place where everybody pays him salary.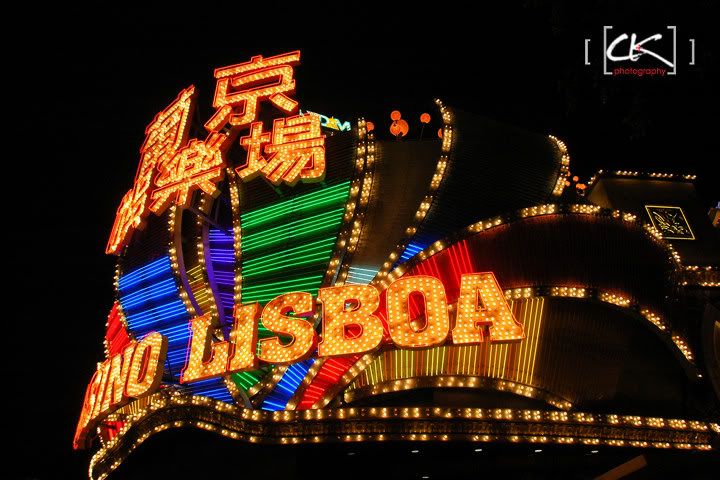 And also settle his electricity bills.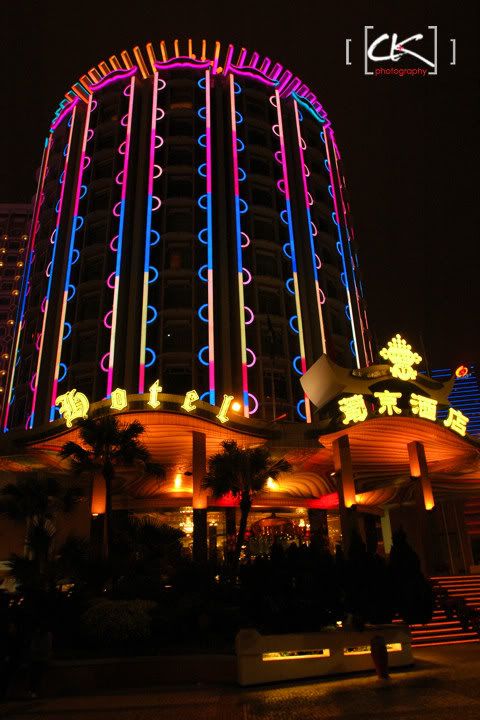 Or ride his alien spaceship.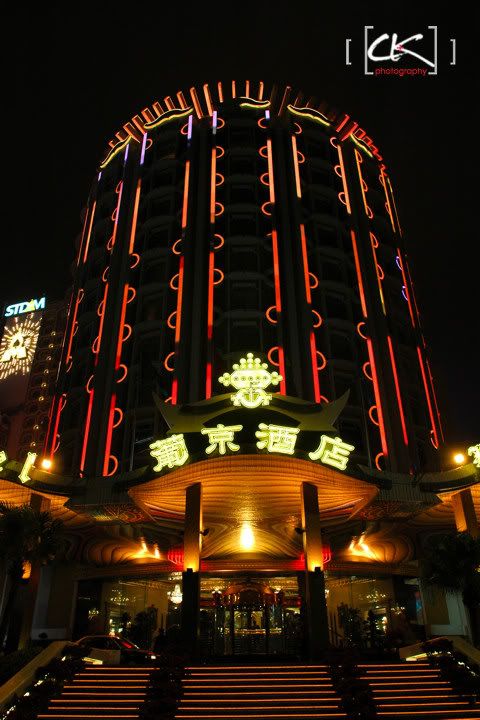 Compared with the casinos run by Asians, the Americans really lose out! I could recognise Casino Lisboa from more than a kilometre away but I could only see Wynn when I went as near as 200 metres.
If those casinos are the masters in blinking building, then this one must be the grandmaster of all blinking buildings! Stanley Ho will never lose in the bullfight.
Because by the time you enter the casino, you are already swallowed by the 'jaws'. Please watch Jaws, Jaws II and Jaws III if you haven't.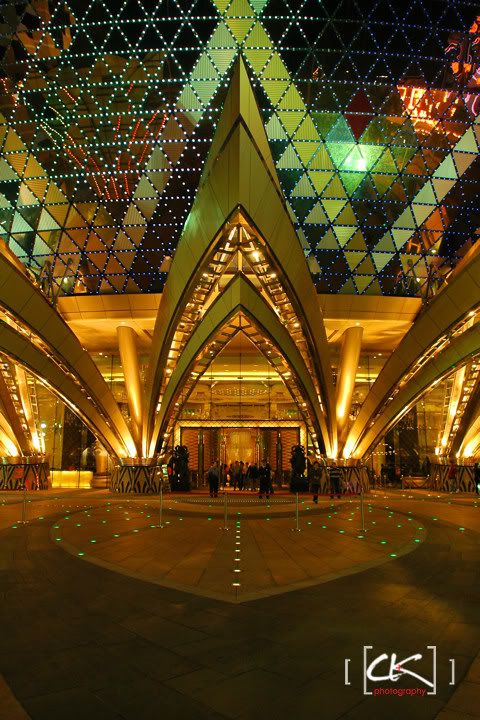 However, I didn't walk out of the Grand Lisboa empty-handed. Tips to travellers: walk into Grand Lisboa if you want a free drink. Heaps of mineral water can be found near the escalators and soft drinks are served on trolley carts.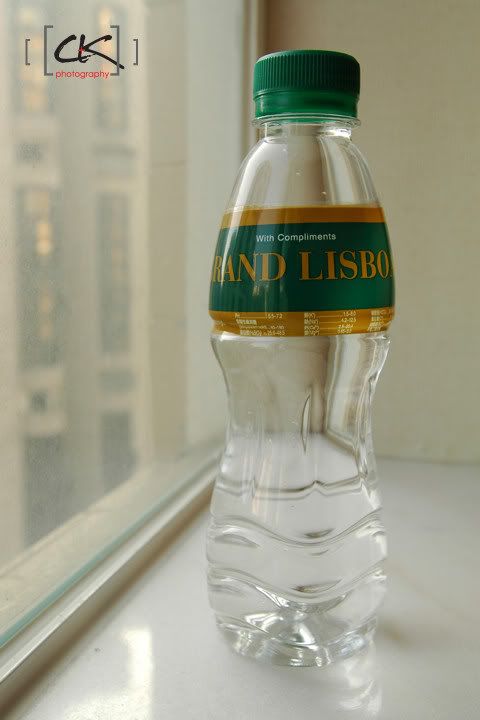 Words of advice: don't linger around too long, leave immediately after taking the free drinks, or else you may end up walking into one of these! Don't understand Mandarin? It says: "Pawnshop".