Pineapple tarts have been my favourite cookies since I was young. My house is always filled with loads of pineapple-jam tarts during Chinese New Year as my sister, sister-in-law and my aunt enjoy making them for every Chinese New Year. My sister-in-law makes them for sale too but similar to her
layered cakes
, you need to make very early booking to get on hold of her pineapple-jam tarts.
There are basically two types of pineapple tarts available at my house. I prefer the type with exposed pineapple jam because I can taste the jam without having to bite into it. The other type has the pineapple jam wrapped inside the pastry for those who likes to have the mixed taste of pastry and pineapple jam.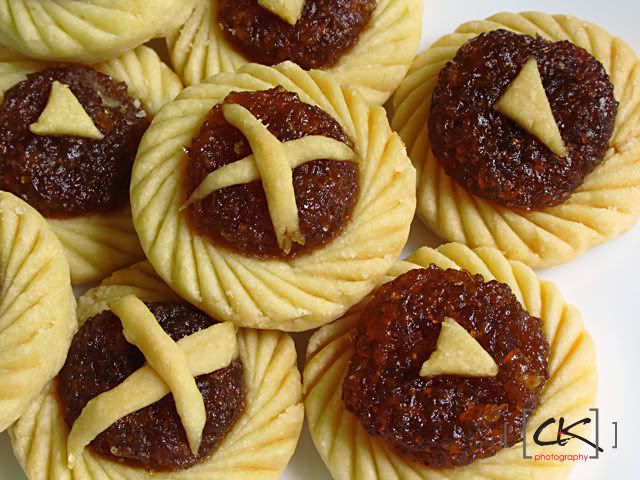 The exposed pineapple jam is so tempting!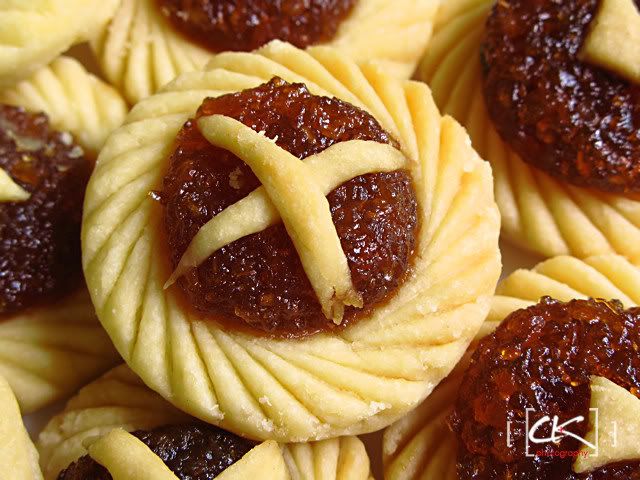 The almost crystallized pineapple jam.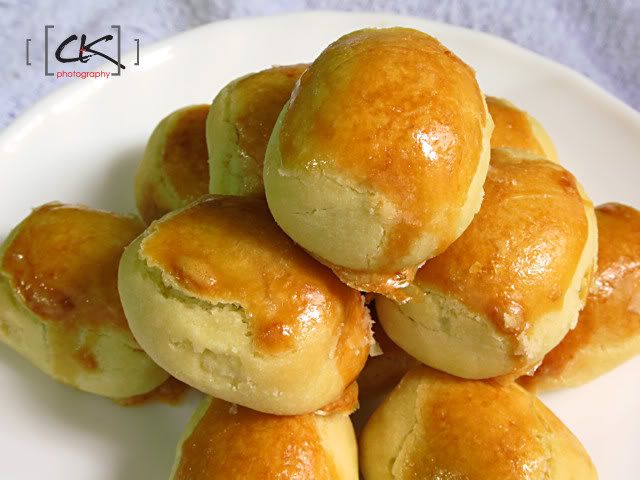 You don't know what's inside.
They are in fact filled with pineapple jam.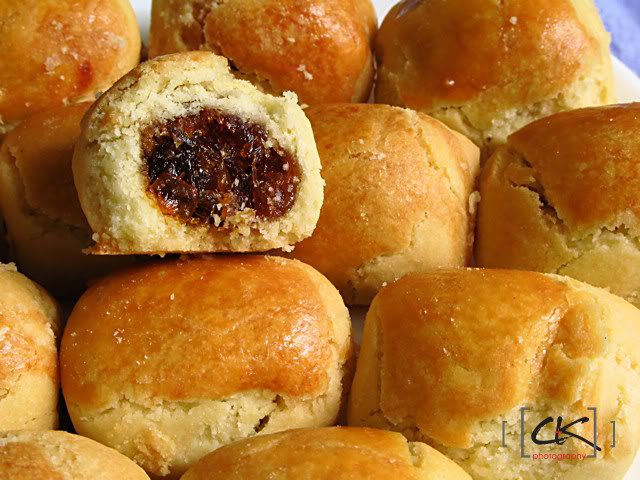 You can only taste the pineapple jam after biting into the pastry.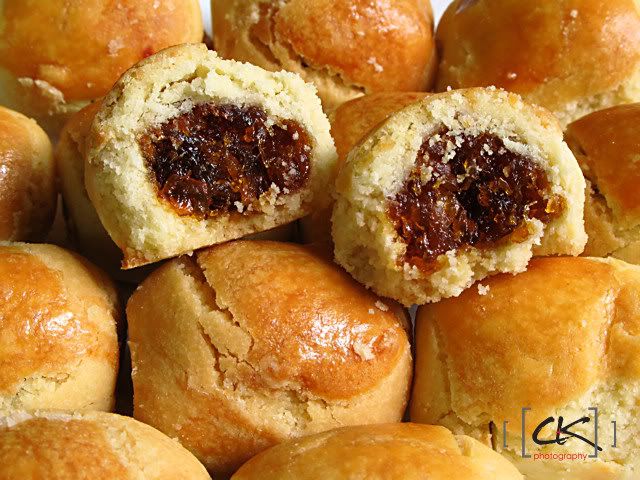 They are so yummy!