Running out of idea on where to eat out for lunch? Don't worry! Let CK bring you to a place as no other for the black pepper chicken. This place does not only serve the prominent black pepper chicken, the barbecue pork or 'caa siu' (叉烧) is also tasty, not to mention the roasted pork or 'siu juk' (烧肉)!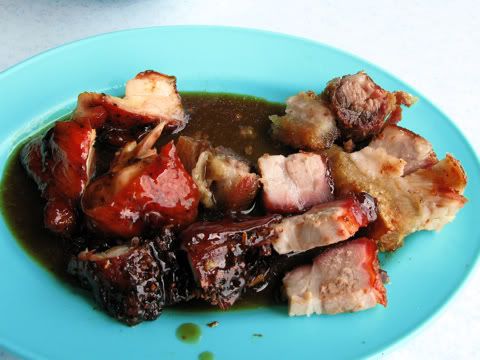 A plate of mixed black pepper chicken with barbecue pork and roasted pork is RM3.50 (USD1.00) with a plate of rice.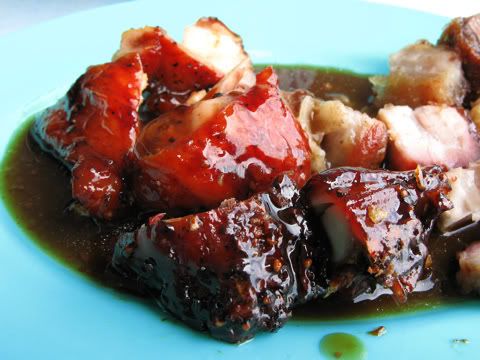 The black pepper chicken is basically roasted chicken in black pepper sauce.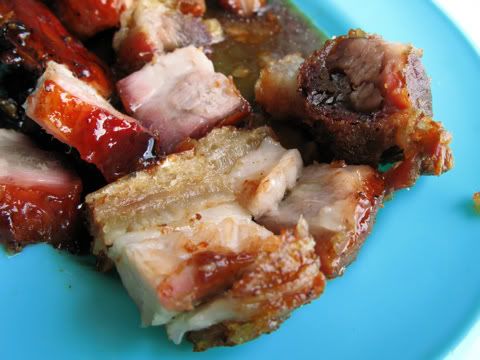 The roasted pork may have too much fat for the health conscious or those on a diet, but the skin is roasted to perfection.
If you feel like having curry, this is also a recommended item here. I personally like the chicken curry with Chinese long beans and bean curd sticks. The price per bowl is RM3.00 (USD0.85).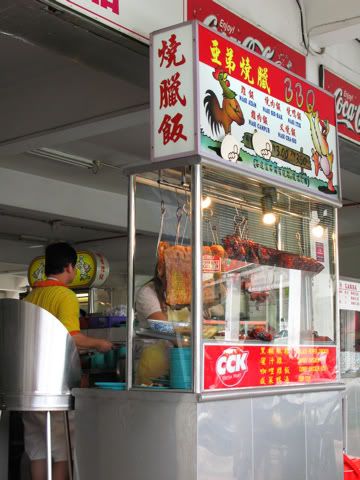 All these food are served at a humble stall called 'Ah Tee.' The chopping board is manned by a nice guy 'Ah Tee.' Well, 'Ah Tee' literally means 'little brother' in Mandarin.
Are you ready for a feast of barbecue stuff and curry but don't know how to get there? Alright, the stall is inside the Garden Park Cafe at Tabuan Laru. If you know where Choice Daily of Tabuan Laru is, the cafe is just on the next block. By the way, it is closed on every Tuesday.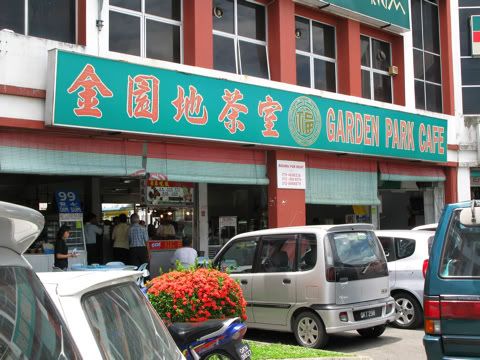 You won't miss it with that big signboard!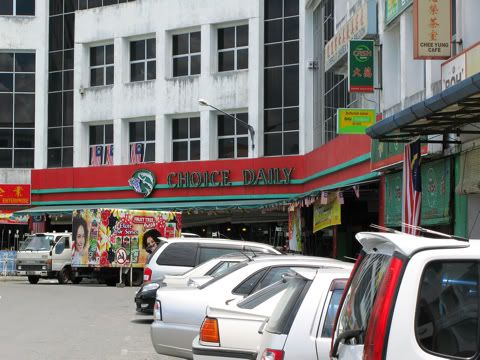 Choice Daily is just on the next block.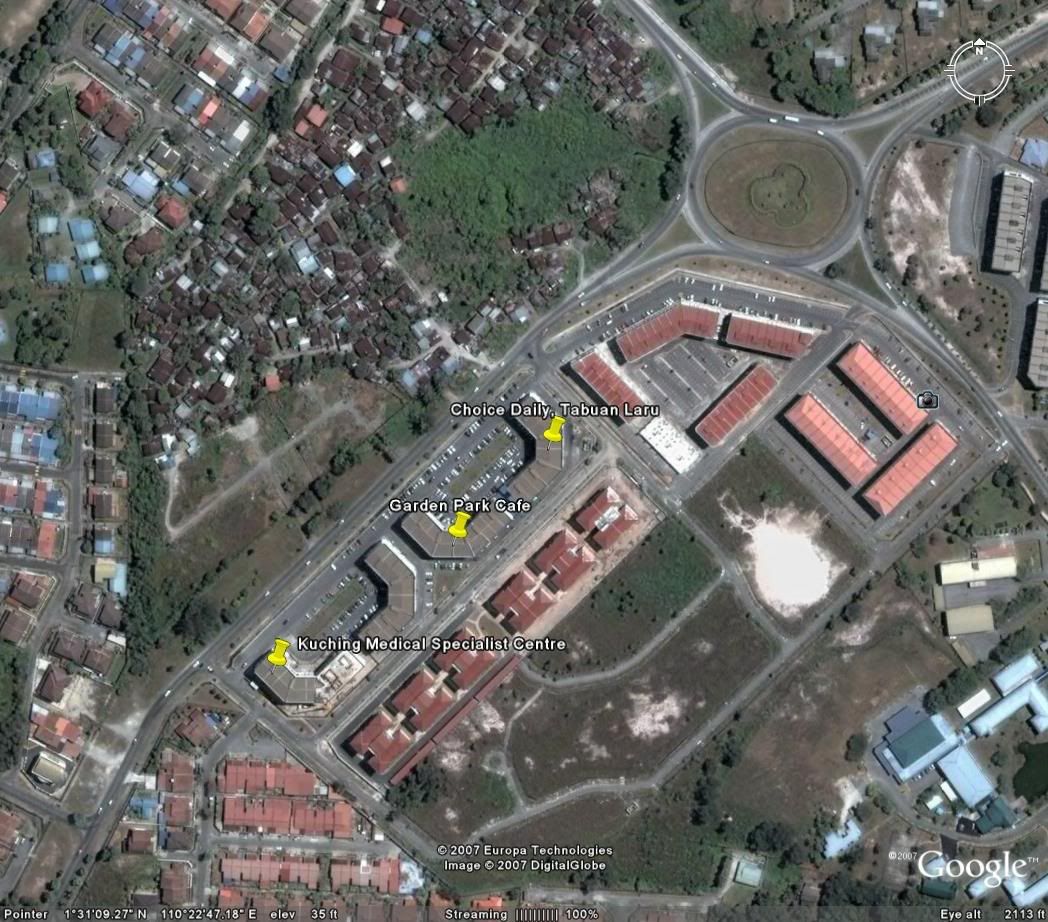 Still have no idea? Let this Google Earth™ map lead you the way.