One of the 'must see' in Santorini is the sunset. Although the best sunset in Santorini is not in Fira, it is still more spectacular than the sunset scenes in some other Greek islands.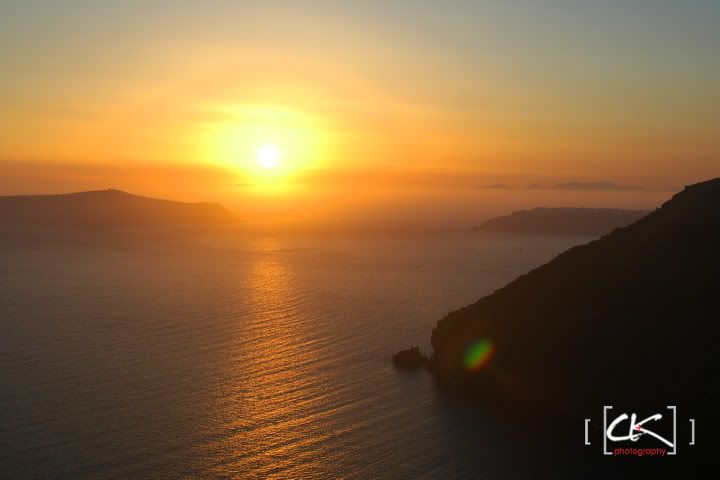 The onset of the sunset scene.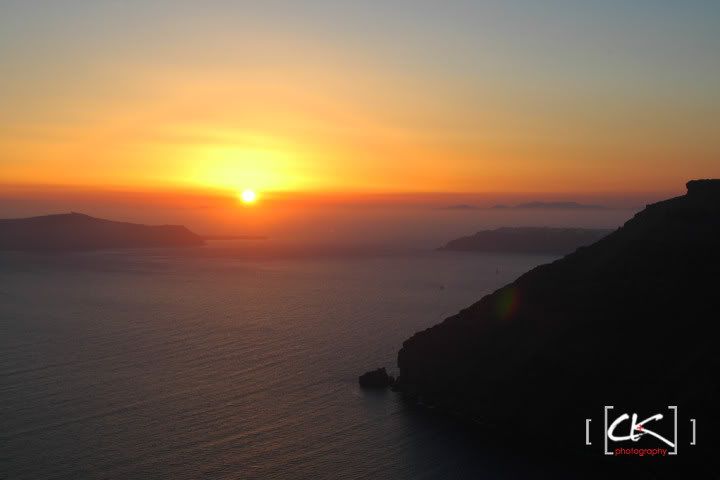 The sun is getting ready to drop into the sea.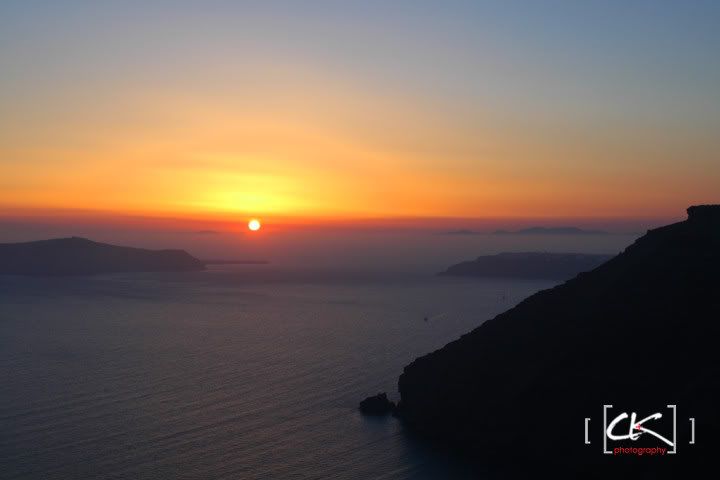 The sun is tasting the seawater.
The sky is burning.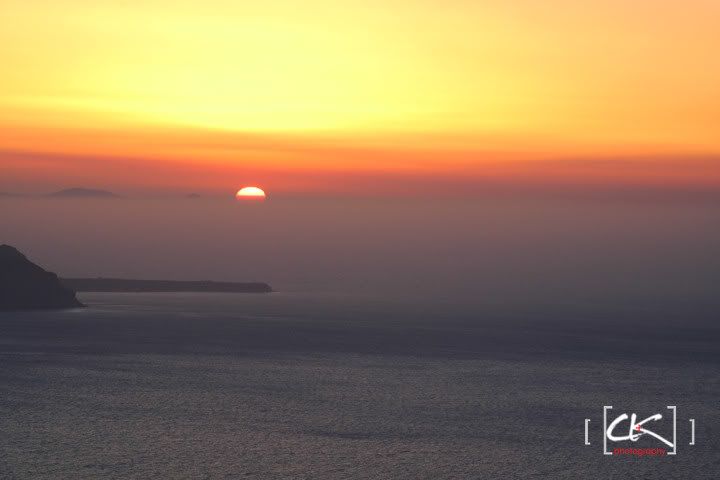 The sun is making its last appearance.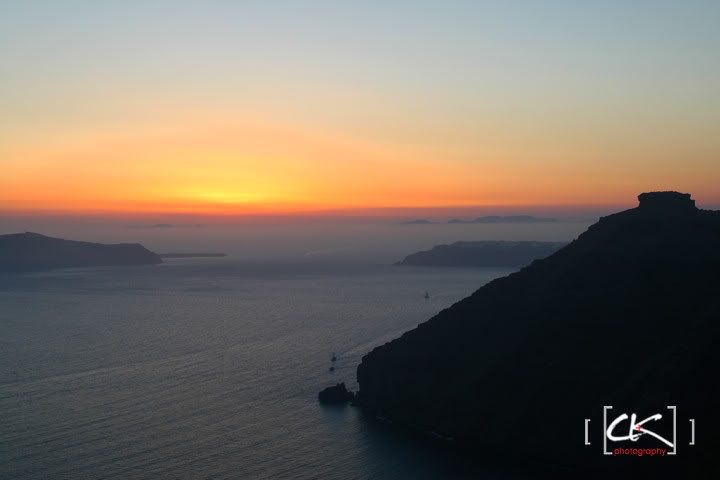 See you tomorrow.
When the natural light is out, the artificial light comes on.
For those who fancy night activities, life has just begun in Fira.
If you would like to read more of my travelogues on Greece, here are the links:-
1. Athens – The Homeland of the Gods
2. The White Dream in Mykonos
3. Santorini – Almost Heaven